And Just Like That: SATC Fans Convinced Carrie Will Find Love With This Character
Featured Image Credit: HBO
If you've been watching And Just Like That, you'll have seen that tragic moment where Carrie Bradshaw cradles her husband Big after he suffers at fatal heart attack.
The new series, which serves as a reboot of the original Sex and the City franchise, then sees Carrie struggle to adjust to life without her one true love, her Mr Big, by her side.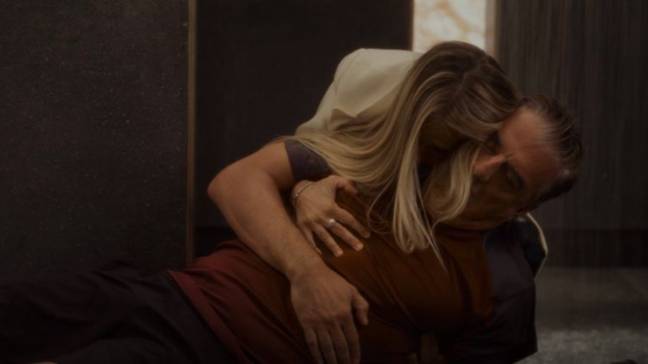 However, some fans of And Just Like That believe that Carrie is set to find a brand new romance with her podcast producer, Franklyn.
We wouldn't blame Carrie, to be honest – Franklyn is a bit of a dish.
While he hasn't said too much, Franklyn (played by Broadway staple Ivan Hernandez) has been seen laughing at the witty repartee which takes place between Carrie, Che and Jackie in "X, Y, and Me" – but his appearance has become more pronounced in more recent episodes of And Just Like That.
In the third episode, we see Franklyn agree with Carrie that Citi-Bikes can be heavy-going, and in episode four, he sticks up for Carrie when Chloe makes a number of ill-timed quips about Carrie's social media being "dead".
Franklyn also shares a cute moment with Che and Carrie when they watch Jackie and Chloe arguing, joking about young love.
And viewers believe Franklyn's sudden prominence indicates love may very well be in the air.
Taking to Twitter, one blunt fan wrote: "Big has been in the ground for days. When the f*** is Caroline Bradshaw going to hook up with the hot podcast producer?!?"
"OK - we've all worked out that, when Carrie's 'ready to love again', she's going straight for that smirking, silver-haired podcast producer who they cut to JUST enough for you to notice him. Right?" a second theorised.
"You know the podcast producer and Carrie plot has been getting set up since episode one. Salt and pepper will be asking her out shortly, we can all see it a mile off," a third said, while a fourth agreed: "So is it too early or just too obvious to name the producer of the podcast as Carrie's new love interest?"
We guess we'll just have to keep watching to find out...
And Just Like That continues Thursdays on Sky Comedy and NOW.