Shirley Ballas Thanks Strictly Come Dancing Fans After Eagle-Eyed Viewers Spot Lump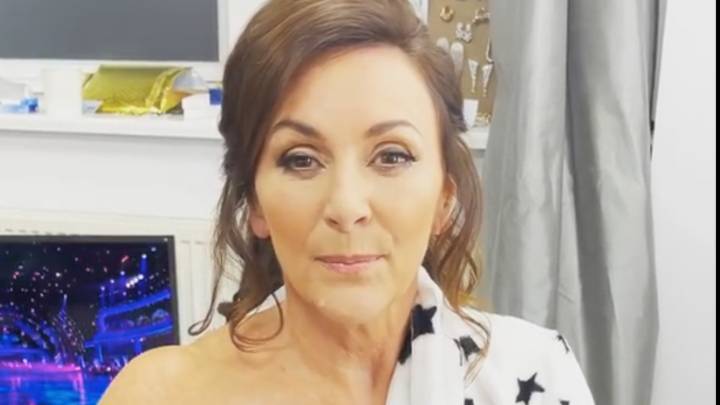 Featured Image Credit: Instagram/ Shirley Ballas
Strictly Come Dancing head judge, Shirley Ballas, has thanked fans for their concern after some messaged her to say they spotted a small lump under her right arm during the live shows over the last three weeks.
The professional dancer took to Instagram to update fans, letting them know that she had checked out the area of concern herself, and whilst she couldn't feel anything, she was getting an expert medical opinion this week.
Watch the clip of her thanking fans below:
Posting in a video on her feed, Shirley said: "Last week and the week before I got some alarming messages where people said that when I lift my arm up, they could see lumps or bumps or nodes, or whatever.
"So, I just did some self-check myself, and I couldn't feel anything except a tiny little node at the back, but I'm going to go to the doctor's on Tuesday."
She added: "And, to all the women out there, please keep checking yourself, and to those people who were concerned enough to send me messages that they saw lumps and bumps, I'm very, very grateful.
"But females, self-check at any age! To just check that we have no lumps or bumps underneath our arms, or anywhere else for that matter. But anyway, with gratitude, thank you!"
Commending Shirley for raising awareness and encouraging others to get checked, one person wrote:
"Good on you for coming on and sharing that important health message. That's brave & kind in equal measures. Lots of love".
Meanwhile, another penned: "This is incredible that people messaged you who noticed this. Well done to those ladies and we'll done to you Shirley for getting it checked out. Much love and positive thoughts xxx".
A third wrote: "How wonderful. I feel a bit emotional seeing this, just lovely to see people have reached out x".
For more information on breast cancer, or to donate to support vital research, visit Breast Cancer Now here.