Katie Price treats daughter Bunny to knee length extensions
Featured Image Credit: katieprice/Instagram
Mum-of-five Katie Price sparked mixed reactions after treating her daughter to knee-length hair extensions while on a trip to Thailand.
The former glamour model, 44, has got away from the miserable British weather to enjoy warmer climates with her children Bunny, eight, and Jett, nine, and was also thought to be joined from some of the trip by her on-off partner Carl Woods.
As well as soaking up the sun, numerous members of the family have been making some changes to their looks as Katie was spotted getting a new tattoo during the trip.
She was seen heading in to the tattoo studio with her youngest son before going under the needle to get a new design under her bellybutton, but the transformations didn't stop there.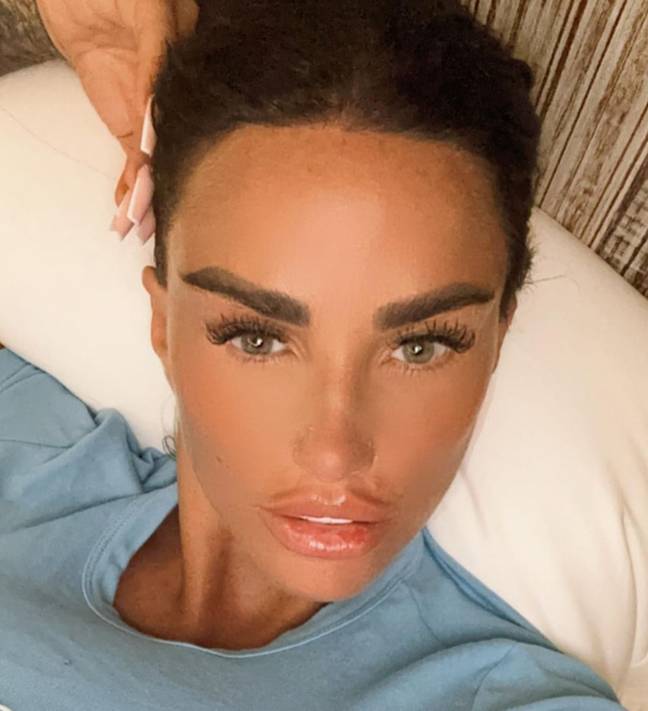 Yesterday (28 February), Katie captured photos of Bunny as she sat in a salon while numerous hairdressers worked to put extensions into braids in the eight-year-old's hair, which previously fell to her waist.
The mum captioned the photo 'Bunny the diva', with another snap showing her daughter's hair now reaching below her knees.
"I thought I want long hair but Bunny diva goes a different level," Katie wrote.
Bunny looked pleased with her new do as Katie shared a snap of her smiling and giving the 'peace' sign to the camera, and she was later seen swinging her new hair out of the way as she enjoyed a snack.
Not everyone was impressed with the extensions, though, with one slamming her hairstyle as 'cultural appropriation' while another critic wrote: "Only an idiot puts braids and extensions in European hair, pulls it out, painful, bald patches and quite frankly looks horrible."
In spite of some of the criticism around Bunny's hair, supporters of Katie have praised the mum as she shared another snap of the kids smiling while on holiday.
One wrote: "They do look soooo [sic] happy & relaxed not false smiles for the camera. Lovely to see."
The family holiday comes after Woods told his followers he and Katie had split up, writing on Instagram: "So, there's no easy way for me to say this and to be honest with you, it's quite embarrassing.
"But me and Katie are not together anymore."
Last month, Katie told OK! she liked 'being on [her] own' and confirmed she was single.
"I'm just enjoying time with the kids and I want to throw myself into work," she said.