Married At First Sight UK Fans Spot 'Proof' Tayah and Adam Are No Longer Together
Featured Image Credit: E4
But it turns out there could be trouble ahead for them, if eagle-eyed fans of the show have done their detective work properly...
Yep, the duo only just said 'I love you' on Tuesday night's show, as their romantic honeymoon scenes aired.
However, fans are predicting that things could be about to go awry, noting that neither of them currently follow each other on Instagram any more.
"Does anyone else love Adam and Tayah - or is it just me? They just seem to be so brilliant together," one person wrote.
Before another broke the news: "Yes but I don't think they follow each other on Instagram".
Yikes. After a cheeky stalk we can confirm that this is indeed true:
Of course, we don't actually know if the couple followed each other to begin with, but if they were still in a solid couple today, it's fair to assume they would have ticked that off the list, right?!
And to add insult to injury, other couples, such as Morag Chrichton and Luke Dawson and Marilyse Corrigan and Franky Spencer are following each other on the picture sharing app.
Following a thorough stalk, we can confirm that Tayah and Adam aren't the only couple not to follow each other ATM, but in the interest of saving *some* of the potential spoilers, we'll let you guys do some digging yourselves if you want to know more...
Tyla has contacted MAFS UK for comment.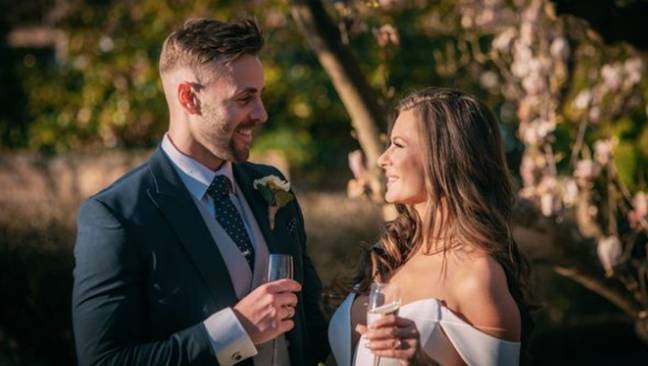 What we do know is that all the couples are being instructed to keep super quiet about their current relationship statuses - so the cheeky unfollow could all be a ruse to stave off suspicions.
However, we're going to be watching these two extra carefully at the dinner party tonight to see if any cracks begin to show.
Gosh, who needs the MI5 when you've got social media, eh?
Married At First Sight UK continues Mondays to Thursdays at 9pm on E4.