Line Of Duty Fans Will Love Netflix's New Thriller 'I Came By'
Featured Image Credit: BBC
But there is some good news for mourning fans of the police drama, as they're guaranteed to love Netflix's new dark thriller I Came By.
The Netflix movie will follows a graffiti artist who directs his attention to homes of the wealthy elite, until he uncovers a bombshell of a secret that leads to serious consequences for him as well as those around him.
Line of Duty fans will love the cast of this thriller, including Kelly Macdonald who famously played Acting Detective Superintendent Jo Davidson, the bent copper trapped in a web of corruption in the show's sixth season.
Kelly will also be joined by a star-studded ensemble including Hugh Bonneville that viewers will recognise from the Paddington franchise and Downton Abbey.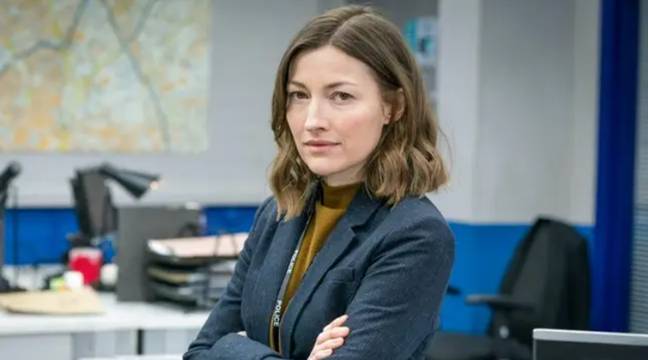 Starring in the thriller as the graffiti artist is George MacKay who took on the leading role in the British war film, 1917, as well as the heart-warming Pride. George will also soon be appearing in Netflix's Munich: The Edge of War and Wolf alongside Lily-Rose Depp.
As well as these big names, The Innocent's Percelle Ascott, and Hard Sun's Varada Sethu will also be joining the cast.
The film also has some impressive people behind the camera. The Bafta-winning director of critically acclaimed horror Under The Shadow, Babak Anvari, is directing the thriller.
I Came By will also be a reunion of sorts with Babak also joined by Kit Fraser as the cinematographer and Lucan Toh as producer, both of who worked with Babak before on Under The Shadow.
However, not only is Babak directing, he has also co-written I Came By with Namsi Khan who has worked on previous big successes such as His Dark Materials and Humans.
The Netflix film is also one of the first titles on the new UK film slate at Netflix commissioned by Director Of UK Features Fiona Lamptey which will concentrate on creating distinctive British projects.
We'll have to wait until we see our fave bent copper in action though. While the neo-noir thriller has begun shooting on location in the UK, we won't see the project on our screens until Netflix's release in 2022.