Courteney Cox Reveals What The 'Friends' Reunion Will Actually Involve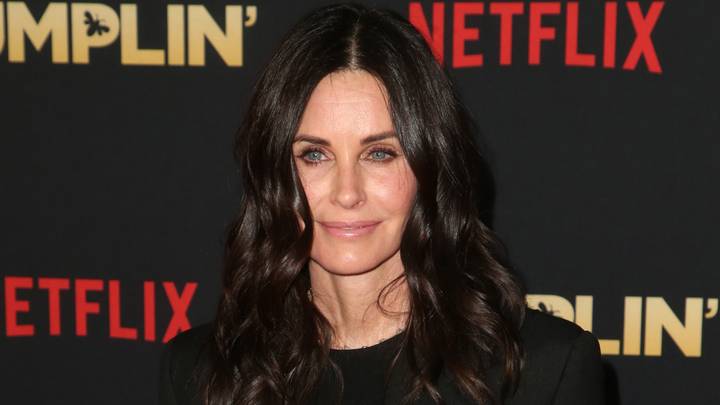 Featured Image Credit: PA
Last weekend, Friends fans went into utter meltdown when the much-loved cast confirmed that a reunion *was* happening.
Posting a throwback snap, the likes of Jennifer Aniston and Courteney Cox sent social media users into a frenzy, but everyone was asking the same question - will the reunion be an episode, or an interview?
Well, Courteney Cox has clarified what we can expect and it looks like Friends is no longer 'on a BREAAK'!
Speaking with Kevin Nealon on Hiking with Kevin, the 55-year-old explained what the show would involve.
"So the exciting thing is that we're all going to get together for the first time, in a room, and actually talk about the show, and it's going to be on HBO Max, and I'm so excited," she said.
"We're going to have the best time. It's going to be great. We really haven't all done that and actually sat there and talked about and reminisced about this incredible experience that we had. It's gonna be fantastic."
It's a confirmation for fans that it *won't* be an episode of the comedy, but will feature all members of the cast speaking about the show.

It means Jennifer Aniston, Courteney Cox, Lisa Kudrow, Matthew Perry, David Schwimmer and Matt LeBlanc will be chatting all things Friends in the same room.

It's set to air in line with the launch of HBO Max, with reports the network has spent around £360 million on rights to the sitcom - which ended in 2004. Much to Friends fans' joy, users will have unrivalled access to the comedy's 10 series on the channel.
Rumours of the reunion first started back in October last year when Jen told Ellen DeGeneres that the cast were "working on something".
And then the selfies started on Instagram.
In October, Courteney posted a snap with Jen and Matt - and naturally, fans lost it.
But things *really* started to go wild when Jen posted a selfie with the whole cast - who appeared to be at a dinner together - around the same time.
"It taps into an era when friends - and audiences - gathered together in real time and we think this reunion special will capture that spirit, uniting original and new fans," said Kevin Reilly, chief content officer of HBO Max.

It's believed the special will air at some point in May in the US, but it's currently unconfirmed when it will arrive in the UK. We'll be waiting patiently to hear further news - and you'll be the first to know when we do!