Get ready to Shrek The Halls, because everyone's favourite ogre is coming to London in December.
This year Santa's swapping the North Pole for the swamp on London's South Bank.
The Shrek's Adventure experience near Westminster Bridge is set to host a Christmas Grotto next month - and it looks like it's going to be a fun-filled activity for the whole family.
The Far, Far away experience is set to launch on Saturday 4th December, and will run all the way through until Christmas Eve.
Visitors will get to pose for a picture with Santa, and be gifted some sweet treats made by the Christmas elves.
You'll also be able to take photos with the ogre himself, who will be kitted out in a specially-made Christmas outfit.
The journey begins on board a magical 3D 'flying' bus with family favourite Donkey. No doubt he'll be asking "are we there yet?" the entire time!
Visitors will be guided through the slimy swamp, spotting sights like Shrek's outhouse and muddy hot tub.
Afterwards, the bus will take you through to Drury Lane, where you'll be able to take part in an interactive story featuring the Muffin Man (the Muffin Man? The Muffin Man!), Puss In Boots, Rumpelstiltskin and Pinocchio.
A spokesperson for Shrek's Adventure has advised people to pre-book if they want to see the grotto. You've only got a month left, so better make it snappy!
You'll be able to save up to 20 per cent off if you pre-book - but on-the-door tickets cost £30 for adults and £24 for children. The Grotto experience is included for those who purchase standard Shrek's Adventure tickets.
Doors are open 'most days a week', but the most up-to-date information can be found on the website.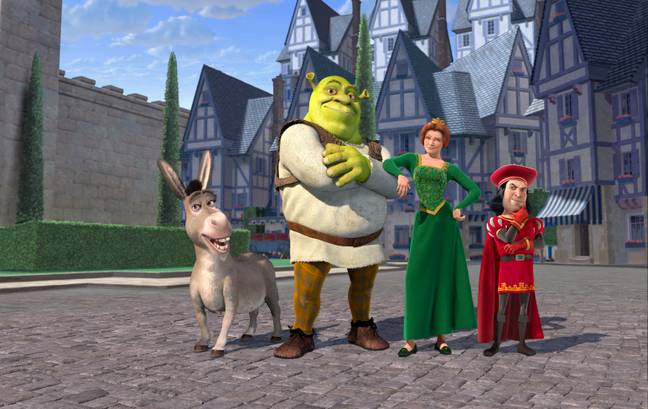 BRB, just signing up for this so we can live out our Princess Fiona dreams.
You can book tickets here.