Netflix Viewers Are 'Traumatised' After Watching New True Crime
Featured Image Credit: Netflix
Viewers of recently uploaded Netflix drama Cleveland Abduction have been left traumatised at the events of the true crime drama.
The series mimics the real life abductions by Ariel Castro between 2002 and 2004, when he kidnapped Michelle Knight, Amanda Berry and Georgina "Gina" DeJesus. The three victims were held captive for a decade and suffered harrowing abuse before they got their freedom.
The drama was originally created in 2015, but has recently come to Netflix...but for US viewers only.
In the drama, the retelling of the Ariel Castro kidnappings takes centre stage with the story focusing on Castro's first victim; Michelle Knight. Knight, played by Orange Is The New Black's Taryn Manning, disappeared on 23 August 2002 after leaving her cousin's house.
17-year-old Amanda Berry was the second person to be abducted in April 2003, and went on to give birth to Castro's child while still imprisoned. Castro's final victim, Gina DeJesus, was just 14, when she went missing in April 2004.
All three victims were found and freed in 2013, which also saw Castro then sentenced to life imprisonment for his crimes. He also received 1,000 years in prison, without the chance of parole. However, he killed himself in his prison cell just one month into his sentence.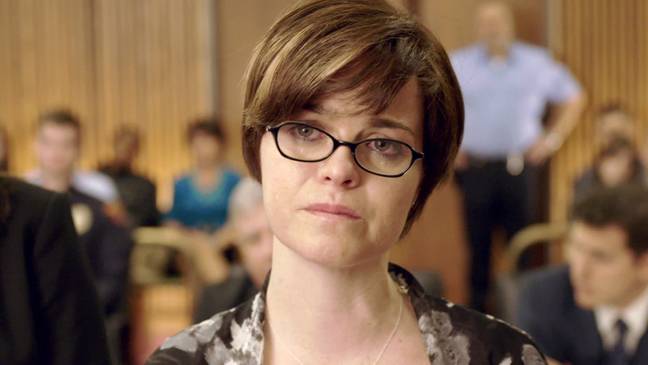 The true crime drama has sparked strong reactions in viewers after watching the drama. One viewer shared on Twitter: "Cleveland Abduction is one of the most disturbing things I've ever watched. There's some sick freaks in this world."
Another added: "cleveland abduction is literally the saddest movie i have ever seen in my life. i am genuinely traumatized."
"I watched the Cleveland abduction today and I'm traumatized for life", said another.
Some viewers also drew attention to the cruel and horrific abuse the three victims suffered whilst held in captivity. One viewer shared: "done watching cleveland abduction and now i'm [bleep] traumatized and scared. THERE ARE SO MANY CRUEL PEOPLE OUT THERE. THIS IS INSANE."
Cleveland Abduction is available on Netflix for US users.