Out of this year's line-up, it's contestant Naughty Boy that has stirred the most discussion on social media, particularly after he considering quitting the show as he felt he was the camp's 'weakest link'.
But the music producer is no stranger to appearing on competition shows, having previously starred on Deal Or No Deal – and taking home a substantial sum in the process.
Appearing on the Channel 4 game show in 2005, a staggering 16 years ago, a baby-faced Naughty Boy, real name Shahid Khan, beat the banker by accepting an offer of £44,000 in a tense episode.
The £250,000 prize was still in play, but it's just as well that the music producer took the cash, as it turned out he only had £15,000 in his box.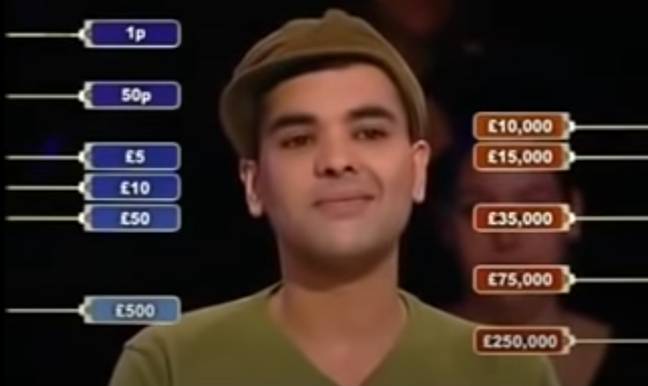 Naughty Boy's winnings from Deal Or No Deal was what helped him get a leg up on his music career, deciding to use the cash to build a studio.
"The money gave me two and a half years of not working. It bought me time," he told ITV News.
"To be honest, money can only give you time unless you want to put it in an investment.
"I wanted to invest in myself to become a musician. I wanted to understand how to make music on a computer."
It was a sound decision, with Naughty Boy having worked with artists including Jennifer Hudson, Emeli Sande and Beyonce.
Naughty Boy's decision to appear on I'm a Celeb was a big one for him, as he has spent the last few years caring for his mother, who has dementia.
You can read more about that here.
I'm a Celebrity…continues every night at 9pm on ITV and the ITV Hub.