Ekin-Su hits back at claims that herself and Davide 'didn't really know each other' after breakup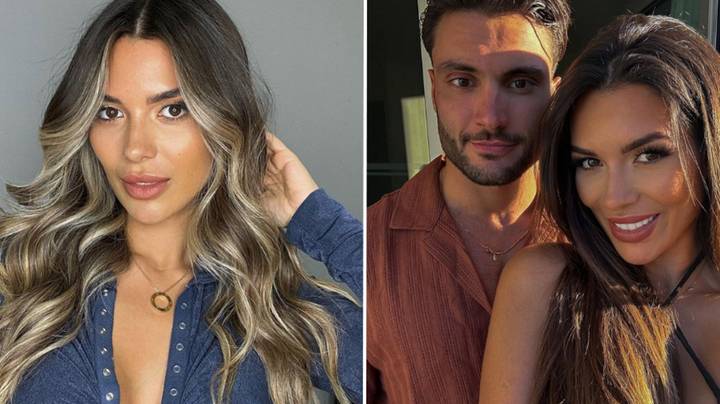 Featured Image Credit: Instagram/@ekinsuofficial
Love Island star Ekin-Su Cülcüloglu has spoken out on the rumours that have been swirling since she and Davide Sanclimenti called time on their relationship last month.
The celebrity couple, who met and won Love Island 2022, broke up after less than a year of dating and model Ekin-Su has now hit back at claims that the couple 'barely knew each other' during their ten-month relationship.
It came as Ekin-Su offered some sage advice to Love Island 2023 winners Jess and Sammy as she advised during an interview with the Daily Mail: "You need to realise there is a lot of eyes on you and live it privately, have your own space and trust your partner, communicate with your partner, don't rush to live with them straight away.
"You need to get to know each other like in the villa you know each other but you don't know each other really. Really get to know each other and then when the time is right, move in together and enjoy every moment because it is a great experience and sometimes relationships last forever and you get married and have kids and Love Island is a great platform."
However the star was then forced to defend her words as she later explained on Instagram: "I wasn't taking a 'swipe' at Davide. There's been a lot of speculation over the status of myself and Davide's relationship in recent weeks. Despite the narratives, Davide and I are on good terms. We both care about each other and I think everyone should respect that. Lots of love Ekin."
Italian hunk Davide has also spoken out about the split, as he explained: "Me and Ekin-Su had our struggles due to our public positions and we still have them sometimes.
"If there's something that I would change or would have done differently [with Ekin-Su in the villa] maybe I would have taken things a bit more slowly."
The shock split last month reportedly came as a shock to Ekin-Su, who had previously stood by Davide after allegations of cheating. Speaking at the time of the break-up being made public, an insider said: "It's fair to say Ekin is gutted about the split. She has worked really hard to make it work.
"She has stood by Davide after a series of cheating rumours, and was surprised when he decided to chuck it all in. The pair have been arguing a lot and while Davide is saying it's a long time coming, Ekin doesn't feel like that."
"I would like for everybody to respect the decision during this difficult time. I will continue to support Ekin in anyway possible."