Russell Crowe breaks down in tears live on-air over the death of his puppy
Featured Image Credit: JEP Celebrity Photos / Alamy Stock Photo Twitter/russellcrowe
Russell Crowe shed tears over the recent death of his puppy during a radio interview in Australia.
The actor was on The Kyle and Jackie O Show when he was asked how he was doing after the death of his poor pooch Louis the Papillion.
Crowe had yesterday (30 March) posted a tribute to his dog on Twitter, sadly informing fans that the puppy had been hit by a truck and died.
He wrote: "This is Louis the Papillion. 16 months old. Tiny, cheeky, brave. He won my heart.
"Unfortunately today, on the second anniversary of my fathers passing, Louis was hit by a truck.
"We tried to get him to the vet, but he died in my arms while I was telling him how much we loved him."
The post was accompanied by a picture of the puppy and plenty got in touch with Crowe to say how sorry they were to hear that Louis had died.
Among those offering their best wishes to the actor were fellow star Vincent D'Onofrio, who said 'my heart goes out to you', and Bindi Irwin who said she was 'sending our love and the biggest hugs'.
Crowe was emotional over the loss of Louis and when asked how he was doing in the wake of the dog's death he admitted with tears in his eyes that his family were 'devastated'.
Radio hosts Kyle Sandilands and Jackie 'O' Henderson also offered their thoughts and best wishes to Crowe while they were speaking on his radio show, with the actor talking about how much the family had loved Louis.
He said: "We're actually a little devastated, he was such a beautiful little puppy.
"You know, he kind of wrapped us around him and we would shape our lives around him so it's gonna take a little time to get past."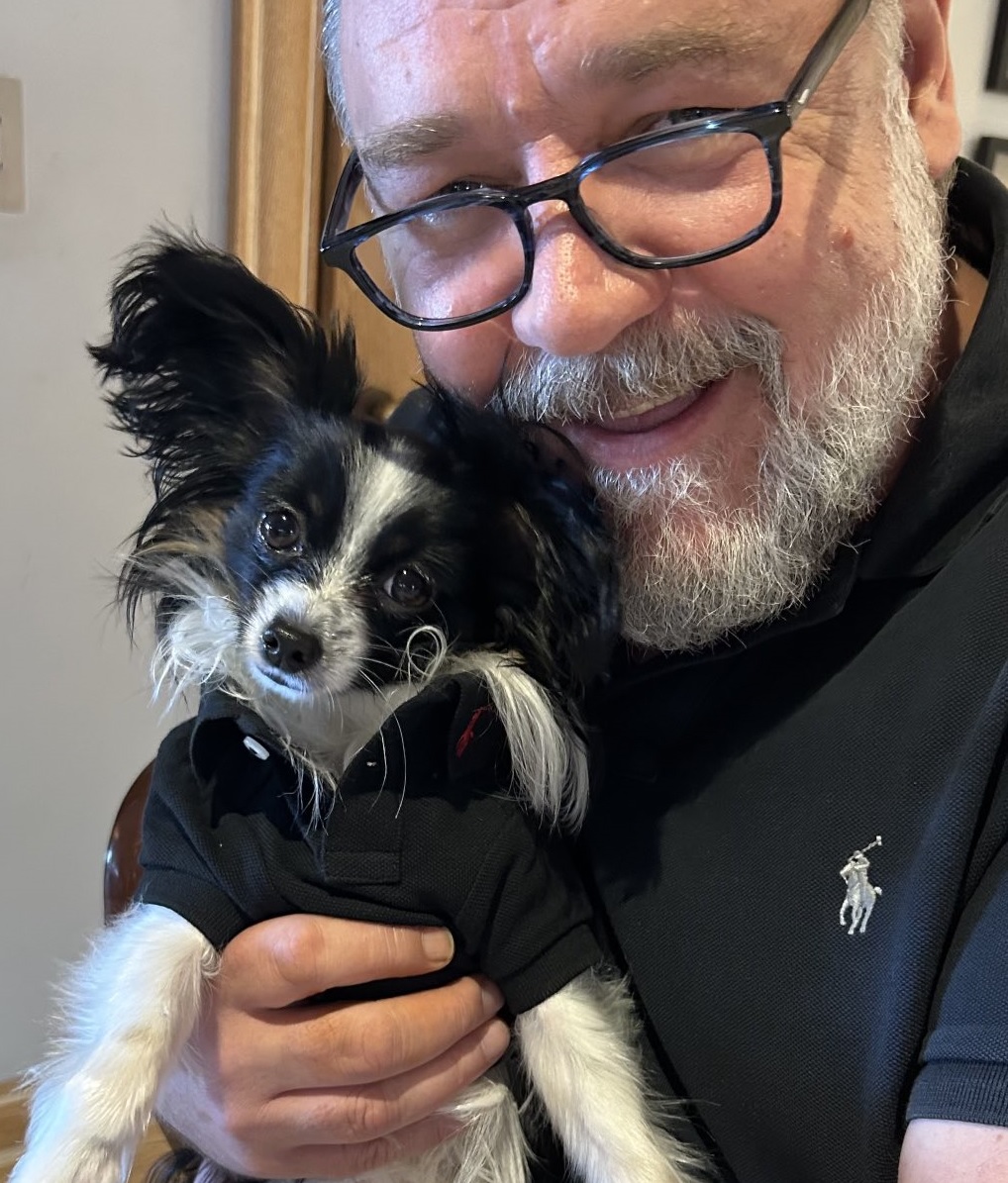 The actor had been on the show to talk about his upcoming movie The Pope's Exorcist but did take time to address the emotional impact on his family caused by the loss of his puppy.
As Crowe had said in his post on social media the loss of his puppy came two years after the death of the actor's father, John Alexander Crowe.
Paying tribute to him at the time of his death, Russell had called his father 'the most gentle of men', they had been isolating together during the Covid-19 pandemic as Crowe had wanted to be close to his parents during lockdowns.