Amazon Users Recognise A Familiar Voice On Their Alexa Devices Today
Featured Image Credit: Shutterstock
Amazon customers got quite a shock this morning when they said 'good morning' to their Alexa devices, only to hear a man's voice on the other end.
Yes, the classic voice of virtual assistant Alexa has been replaced for the day by someone who sounds rather familiar.
If you, too, have an Alexa device in your home, you might have already guessed that the new male voice is that of TV and radio presenter Rylan Clarke.
As a self-confessed Alexa superfan, Rylan has previously admitted to owning more than 30 Alexa enabled devices, and said it was his dream for his voice to be on Alexa devices.
For the next 24 hours, customers can hear Rylan's Essex voice over their Amazon speakers by asking their Alexa devices any of the following phrases or questions:
• "Alexa, what's your name?"
• "Alexa, is Rylan your new voice?"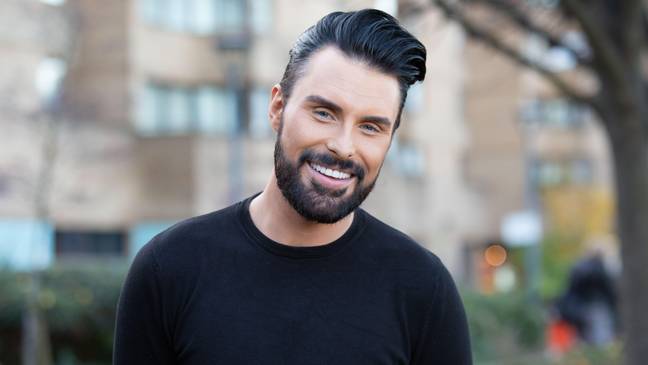 Superfans of the TV star can hear more from Rylan by saying:
• "Alexa, ask Rylan to sing a song"
• "Alexa, ask Rylan for some words of wisdom"
• "Alexa, how old is Rylan?"
• "Alexa, how tall is Rylan?"
Commenting on his new gig (the launch of which just happens to fall on April Fool's Day) Rylan said: "All my friends and family know how much I love using Alexa everyday – whether it's for cooking, controlling my smart home or calling my mum
"It's absolutely hilarious that I'm going to be hearing myself through Alexa – hopefully everyone else enjoys hearing me via their Alexa devices as much as I do!"
It looks like Amazon users are already loving Alexa's new sound, too. Taking to Twitter after noticing the change, fans raved that Rylan made a fantastic replacement.
"Rylan as the surprise voice of my alexa this morning was both startling and lovely" wrote a Twitter user this morning.
Tagging Rylan himself in a tweet, one fan wrote: "@Rylan. Morning gorgeous, woke up to your voice doing a bit of Alexa, can you arrange for your voice to greet me every morning, after initial shock cheered me up no end. best April fool."
Another added: "@Rylan love that you are now my Alexa voice (well for the day anyway)".