Love Island's Billy Speaks Out About Regrets Over Danica After Brutal Dumping
Featured Image Credit: ITV
Recently-dumped Love Island star Billy Brown has revealed that he has regrets about how he treated Danica Taylor during his time in the villa.
After an exclusive VIP club night in Mallorca ended in a brutal poolside dumping, both Billy and Summer Botwe were sent home by their fellow islanders.
Not long before his exit, Billy had been in hot water for his inappropriate behaviour towards Danica, who he had been coupled up with.
After telling her that she 'ticked all of his boxes' and assuring her that he wanted to get to know her, Billy admitted on Tuesday (19 July) that he wasn't feeling a spark with her.
Although Danica has been able to handle her share of failed connections during her time in the villa, Billy took things a step too far when he shared with the boys in the villa the details of a sexual encounter he had had with Danica.
When she learned that Billy had told all of the boys about what they had gotten up to in the bedroom, Danica finally reached her breaking point, and lashed out at Billy, telling him that he had been totally 'out of order'.
After a pep talk from the girls, Danica told Billy that she had finally realised "how much of a pushover I've been and your behaviour is disgusting. You've come across as a pig. You've walked all over me."
Soon after he was dumped from the villa by presenter Laura Whitmore, Billy admitted in his exit interview that he had definitely made some mistakes.
Asked if he would change anything from his time on Love Island, Billy first revealed that he would change his Snog Marry Pie strategy.
During the brutal game, Billy decided to snog Gemma Owen, marry Paige Thorne, and pie Tasha Ghouri, leaving out Danica entirely.
"I would've snogged Danica instead of Gemma. But the only reason I did that was because I knew Gemma was going to pie me and I thought, 'I'll have a bit of banter, give her a peck and laugh it off.' But it turned and didn't come out the best way and that's my fault."
He added: "And telling the boys in the morning what happened with me and Danica, I'd change that as well."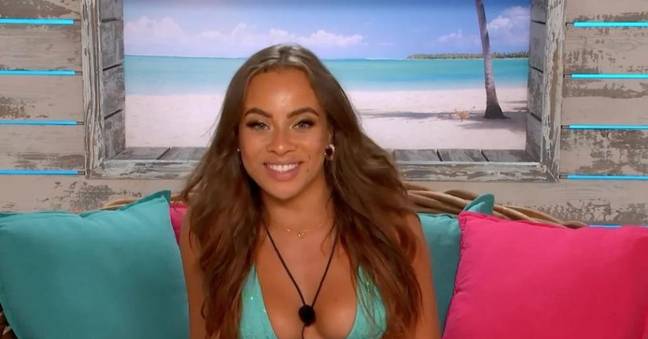 Asked about his decision to cool things off with Danica, Billy said: "The reason I did that was because I didn't want to waste time. I said to Danica that 'I'd rather tell you now that I haven't felt that click rather than just carry on and we're not going anywhere.'
"I'd rather leave and know that I've been true to myself rather than drag it on and pretend we're a happy couple when we're not. We did have good times but it wasn't a romantic thing. There is no bad blood there."
Love Island continues at 9pm tonight on ITV2 and ITVHub.