Reality show fans, listen up. The UK edition of mind-blowing American relationship series 90 Day Fiancé has finally dropped and fans are delighted.
The global phenomenon has officially made it onto home shores and it is set to be a rollercoaster of emotions.
If you are a fan of juicy series like Married at First Sight or Love is Blind, 90 Day Fiancé is definitely one for you. The series will follow eight loved-up Brits and their long distance lovers for 90 days to see if their relationship is the real deal, or if they have made a dreaded mistake and should call the whole thing off.
As the couples put their love on the line, viewers can expect explosive family drama, culture clashes, hilariously awkward moments and shocking revelations as worlds colliding.
The lovers will also find out whether they will pop the big question and for these real-life couples, the stakes could not be higher.
Following its debut in January 2014, the US series has since spawned nine seasons so far and has established itself as a worldwide a viral phenomenon with couples including Nicole and Azan, Colt and Larissa and Ed and Rose frequently being discussed on social media after taking part in the series.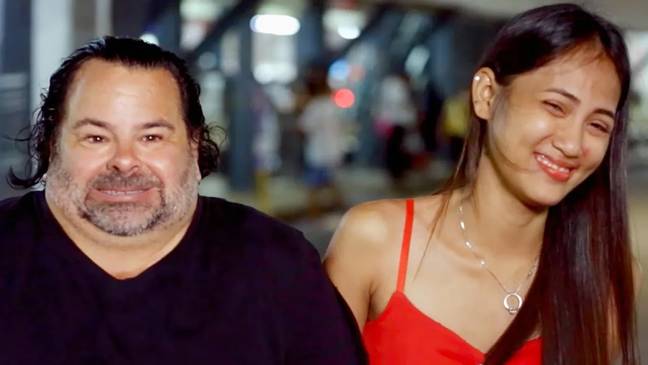 "Apparently 90 Day Fiancé UK is a thing that exists now and i'm excited," one thrilled fan on Twitter said.
Another Twitter user said: "Only thing getting me through work today is 90 Day Fiancé UK tonight can't bloody wait".
After discovering that the UK version now exists, a fan of the US edition shared: "Oooh there's a new 90 Day Fiancé UK edition premiering today on Discovery+!! Now I'm gonna be spending 3 hours watching both the American and British versions every Sunday."
One fan of the franchise gave the UK edition a positive review, writing: "For #90DayFiance fans… there's a 90 Day Fiancé UK that aired today and I am already very entertained."
"90 DAY FIANCÉ UK IS OUT EVERYONE GO AND WATCH IT," one woman on Twitter urged.
While someone else said they are already 'obsessed' with the show. "It's been over a year since I started on the show, but it's finally here! 90 Day Fiancé UK has just dropped on Discovery+ and I'm already OBSESSED," they wrote.
In the first episode, viewers meet Shaun, 41, who is in a relationship with Christine, a 42-year-old mum-of-four from the Philippines.
The couple, who share a child named Christian, met online in 2012 and have been in a long distance relationship since 2013, with Shaun living in Botley, Hampshire and Christine residing 7,000 miles away in Antipolo City.
"I like her quirkiness, I like how she acts silly," Shaun explains. "But it's just the way she is, she doesn't care what people think of her. She just goes out and has fun.
"That's what I love about her character, that's what I love about Christine. The Queen herself, my future Queen."
The long-term plan is for Christine to fly over and live with Shaun in the UK. The plan for now is to continue what has been happening for the past eight years of their relationship – Shaun will continue to financially support Christine by sending her money.
Christine said: "The main priority, why Shaun is sending me money, is to support my needs and helps a lot to me and my whole family. I feel like I have financial freedom."
Shaun's financial choices have been questioned by his friends and family, including his mum and dad who are featured in the series. "When I started sending her money, my parents and all my friends started saying, 'Why are you sending her money?'" he said.
"But to be honest with you I don't really care, I'm following my heart. It's my choice. So, you either be part of me in the circle, or you're not."
You can stream 90 Day Fiancé UK exclusively on Discovery+ now.