Waitress exposes man who gave her his phone number while out with his 'girlfriend'
Featured Image Credit: TikTok/@jodylynntavares
A waitress is being praised by others after she revealed that a man gave her his number while having lunch with a woman who appeared to be his girlfriend.
Taking to TikTok, Jody - who goes by @jodylynntavares on the video sharing platform - explained that she had been serving the couple when the man handed her his number on a wet wipe packet.
In the clip, Jody explained: "If you and your boyfriend came to the Hooters in downtown Dallas and I was your waitress, I don't know how the f**k your boyfriend pulled this off, but I'm going to expose him.
"He wrote his number on the little wipe thing and I never saw you get up, so again I don't know how he pulled this off but when he gave me his tip with the cash... when I grabbed it and after you guys left, his number was on it."
Jody then confirmed part of the number, so that if the 'girlfriend' was watching, she'd know if it was her 'boyfriend'.
"I'm tired of these guys acting s***ty as f**k. Especially when you're right there, 'cos I don't think you were his mum."
Later, contrary to her impassioned video toward "s***ty as f**k" guys, Jody added in the comments: "UPDATE he said it was his sister." She didn't clarify how she knew - much like with her original video - but added: "Well he messaged me on Instagram and I have not yet opened it."
For some reason, other TikTokers were quick to comment on and share the video, in hopes that it would find its way back to the woman, despite the fact that neither they or Jody could confirm her accusations.
One person wrote: "But if it was his sister, why did he try to hide it? Why didn't he just write it on a napkin or the receipt?"
While another said: "You're amazing for this! GIRL CODE."
And a third confusingly said: "I wish there were more women like you!! Even if it wasn't his girlfriend. So thank you from someone who's gone through this."
Meanwhile, a fourth commented: "Thank you. We need to stick together! GIRL POWER."
And a fifth added: "I hope this video finds her."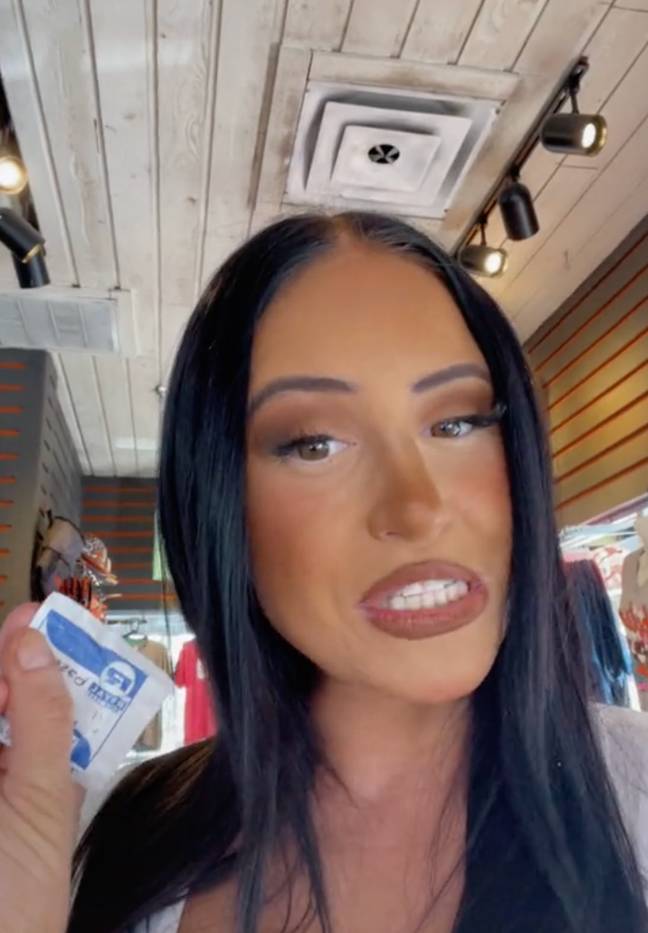 One rogue TikToker wrote: "That's his sister. That's my guy. He's single," but didn't give any further details.
Others begged Jody to release a follow-up video, explaining if she ever got to the bottom of the mystery - or opened the message.