If you're the type of person that carries their phone everywhere with them and maybe doesn't take the best care of it, then this cleaning hack could be perfect for you.
This TikTok shows you how to clean your see-through phone case when the "see-through" aspect is more of a very loose term.
To see the hack in action, check out the video below.
The video was presented with the caption by TikTok user @gertieinar: "How to bleach your cover #clean #fy".
The video's creator takes a mucky phone case and places it in a sink. They then add a squirt of toothpaste, a dusting of baking soda, some pumps of hand soap and splashes of white vinegar before filling up the sink and letting the phone case soak for five minutes.
The phone case then appears to be sparkling clean and transparent when revealed at the end of the video.
At time of publication, the video has reached over 1.9 million likes and 20.5k comments.
Some of the comments showed gratitude for the cleaning trick. One person commented on the video: "there you go, do yours so you don't need a new one".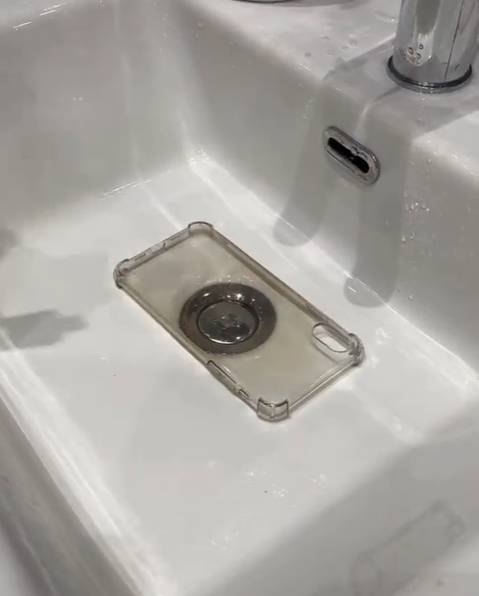 However, others were sceptical about a certain aspect of the cleaning method.
Some viewers didn't see the point of including toothpaste in the ritual.
"Waste of paste", quipped one TikTok user.
Another agreed: "Literally said that in my head "why the paste bruh"".
An unconvinced commenter said: "Toothpaste is most likely not necessary".
"Probably like since I'm in here in the bathroom I may as well us toothpaste and hand soap", joked someone else in the comments.
Others defended the practice and tried to explain the toothpaste's purpose.
"Toothpaste is what's used to clean watch faces. Try it it gets rid of scratch marks! So it might get rid of phone case marks!", claimed one commenter.
Another person suggested: "the fluoride might have something to do with the whitening".
Anyway, if you're tempted to throw out that old, gross phone case, give this trick a go and see if you can restore it to its former sparkling glory!