Marks & Spencer has announced a special LGBT+ version of its Colin The Caterpillar cake in a bid to make it more inclusive.
The updated 2022 edition of the popular chocolate treat is due to hit shelves in time for Valentine's Day.
The special set costs £10 and is part of the supermarket's limited-edition Valentine's Day range.
For 2022, the cake is available in a same-gender pairing for the first time ever. This means customers will be able to purchase a set with two Colin or two Connie cakes.
The chocolate cakes have been adorned with pink and white heart-shaped sprinkles and a pink milk chocolate heart on their backs - and they're so in love, even their eyes are the shape of lovehearts.
M&S confirmed the news this week, announcing: "PSA: our limited-edition 'love is in the air' Colin and Connie cakes have landed in store!
"Pick up two for £10 and create your perfect couple – Colin and Colin, Connie and Connie or Colin and Connie. Who would you share these with?"
People in the comments tagged their loved ones and it seems the caterpillar cakes will be a huge hit.
"How adorable are these," wrote one commenter.
Another Instagram user said: "Look how cute they are".
And a third wrote: "As if Colin could get any better. Need lol."
While someone else added: "Love this, who said romance doesn't exist!!"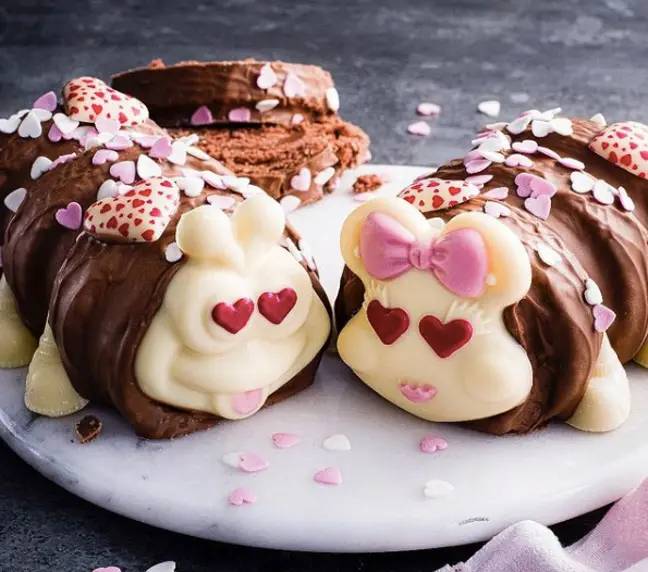 This isn't the first time M&S has launched a special holiday themed version of their caterpillar cakes. Last year a 'flower power' Connie the Caterpillar cake for the very first time for Mother's Day.
Last year M&S launched "the ultimate Valentine's gift", a limited edition cake gift that featured both Colin and Connie cakes.
Connie wore a cute pink bow, and has long eyelashes, while a loved up Colin sat happily next to her.
We can't help but love them.
The limited edition Valentine's Day Colin and Connie cakes are available at M&S for £10 now.