Wayne Lineker has warmed fans' hearts after posting a sweet moment he shared with an 'inspiring' group of deaf girls at O Beach in Ibiza.
The nightclub owner revealed he had been DJing at his famous club when he met the girls, and decided to give them the experience of a lifetime.
Wayne's O Beach club has become an essential stop on the classic Ibiza holiday experience, promising all-star DJs, dancers suspended in the sky, confetti canons and champagne showers.
The nightlife mogul promises nothing short of an unforgettable time to all of his visitors, and made no exception for the three ladies he came across over the weekend.
After spotting them in the crowd and realising that they were deaf, Wayne made every effort to make them feel right at home in his club and show them a full VIP experience.
In the post shared to TikTok, Wayne can be seen signing to one of the girls, who appears touched by the gesture.
After buying them some drinks, the club owner brought the girls up into the DJ booth with him.
The three girls looked like they had the time of their lives jumping around and dancing with Wayne in front of the crowd.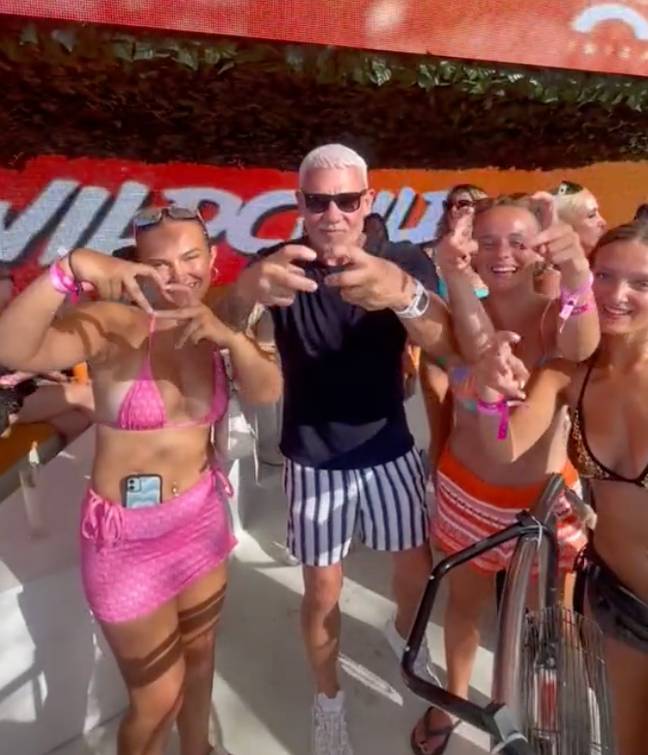 Captioning the video, Wayne wrote: "An inspiring group of deaf girls came to @obeachibiza... It has been one of my favourite days of this season."
Fans were blown away by the kind gesture, and flooded the comments section with praise for Wayne, thanking him for making sure the girls had the best time.
"This is why you are my hero bro," commented one follower. "You make so many peoples dreams a reality and give back."
Another told him: "You're so lovely Wayne. Always go that extra mile for people."
Meanwhile, a third pointed out: "Sometimes in life the smallest thing can make a huge difference in someones life and I will say Wayne you have done it with these ladies."
And a fourth viewer added: "How beautiful is that! You made their day.. Top man."
Over the summer season, Wayne has been documenting his favourite encounters with visitors to his O Beach club - but these ladies effortlessly charmed their way to the top of his list.
Recent TikToks from his page see him partying with everyone from Gogglebox stars Sani and Sandra, DJs Hannah Wants and Joel Corry, UFC champ Conor Mcgregor, and rapper Ardee - to name a few.