If you're a true crime fan, there seems to be no better place to look than Netflix, where yet another true crime documentary was released today.
The new documentary film, named The Women and the Murderer, chronicles the race to capture serial killer Guy Georges, as told by the police chief and a victim's mother, who both did everything they could to try and catch him.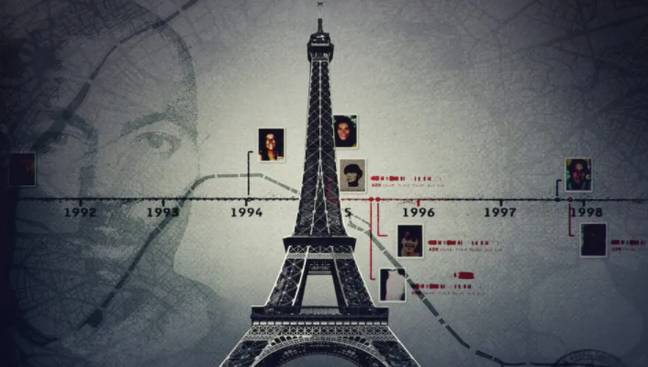 This documentary is in French, but there are English subtitles, so true crime fans won't miss a single moment of capturing this elusive killer.
Guy Georges, the murderer in question, is a convicted French serial killer who operated between 1991 and 1997. He was convicted of the murder of seven women, who were also raped and tortured in Bastille, Paris.
At the time, Georges was nicknamed 'The Beast of Bastille'.
He was also accused of assaulting 13 other women, as well as strangling his adoptive sisters when he was just a kid.Georges was eventually caught in 1998.
He is still alive today and serving his prison sentence in France at the age of 58.
During his trial, he was declared a "narcissistic psychopath" by psychiatrists and pleaded guilty to all charges despite mounting DNA evidence and a confession during interrogation.
Having just been released today (September 9), there has not been much of a reaction on social media but it is expected that true crime fans will enjoy this latest foray into the subject and shed a light on Georges' victims and the women who brought him to justice.
The documentary is written and directed by Mona Achache and Patricia Tourancheau. Achache's previous credits include The Hedgehog, Les gazelles, Osmosis, and Defendant and Tourancheau is best known for writing and directing the French docu-series Who Killed Little Gregory? for Netflix in 2019.
True-crime and documentary fans will have a long list to watch on Netflix this weekend and in coming weeks, with The Women and the Murderer being just the latest in a line of documentaries available to stream on the platform.