You star Penn Badgley suggests fans haven't seen the last of Joe Goldberg
Featured Image Credit: Netflix
Penn Badgley has hinted at Joe Goldberg's return in the future, but it may be for his curtain call.
You, which was created by Greg Berlanti and Sera Gamble, has been a hit with Netflix subscribers.
When season four part one landed in February it managed to crack Netflix's English Top 10 List at No. 1 with 92.07 million hours viewed between 6 and 12 February.
That's a lot of bingeing.
Part two dropped earlier this month and the show once again climbed back to No. 1 on the Netflix Top 10 English TV chart.
Though Netflix has remained tight-lipped about if a fifth season is on the cards, our bets are on to see Joe Goldberg return.
Former Gossip Girl star Badgley is aware that people want to see more of Joe, and now has teased that we haven't seen the last of his beloved serial killer.
When asked about the possibility of a new season and how the show might conclude, the 36-year-old told British GQ: "I know what Greg pitched me a few years back as what he thought was the right way to end.
"If there's another one, it's going to be, I think, a grande finale."
So, this is obviously bittersweet news as it sounds like Joe's last hurrah isn't too far away.
But at least we get to see more of his twisted adventures should it happen.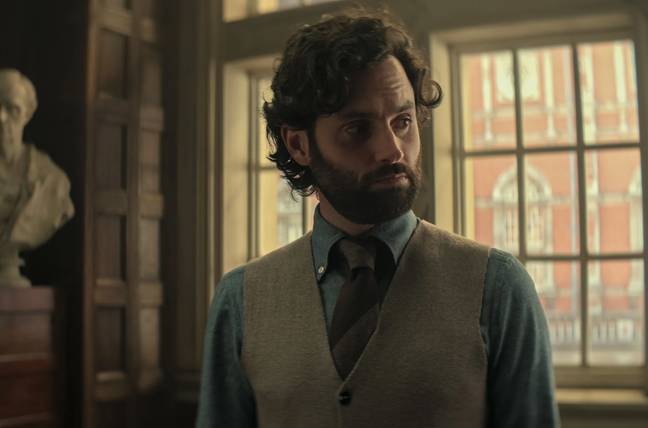 Joe had a bit of a temporary character change this season as he tried to put a stop to his sadistic tendencies, which Penn - who also serves as a producer on the show - said was a must for the series.
"It has to go to this place for five episodes where it's like, 'Is he going to become a hero as we've all wanted him to?' It doesn't make any sense when Joe becomes a hero," he shared.
"This is the only place the show could have ever gone and remain relevant, remain responsible, remain intelligent, remain sensitive, but true."
He explained that season four has been 'building towards seeing Joe in a different light, truly, which we've never ever done before'.
All seasons of You can be binged on Netflix now.