Love Is Blind star Micah Lussier apologises for her controversial behavior
Featured Image Credit: micah.lussier/Instagram/Netflix
Love Is Blind season four has officially dropped on Netflix and it's bringing more drama - and, for some reason, musical numbers - than ever before.
A lot of that drama is coming from contestant Micah Lussier, who has really rubbed viewers up the wrong way with her behaviour in the pods.
The 27-year-old became fast friends with fellow contestant Irina Solomonova, but the pair were quickly branded as the show's 'mean girls'.
That came after the two friends were caught laughing at the heartbreak of fellow castmate Bliss Poureetezadi.
Bliss was competing with Irina for the affections of Zach Goytowski, who believed he was in love with both women.
Eventually, when presented with an ultimatum, Zach decided to go for Irina, leaving Bliss heartbroken.
While Bliss sobbed over the break-up, Micah and Irina were seen giggling at her misery.
There was a similar moment when Micah seemed a little bit too amused that her fiancé-to-be Paul Peden chose her over fellow contestant Amber Wilder.
Later on in the season when the couples meet each other, Micah caused even further drama between engaged couple Kwame Appiah and Chelsea Griffin.
Kwame had been getting to know both Chelsea and Micah in the pods, but when Micah eventually turned him down, he decided to propose to Chelsea.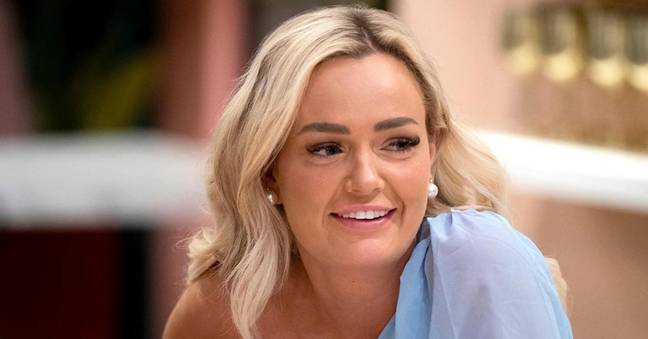 When Micah and Kwame eventually met face-to-face, they couldn't take their eyes off each other and Micah seemed only too happy to distract Kwame from his new fiancée. And this is all after just six episodes!
Let's just say the reaction to Micah and Irina has not been positive.
"Micah and Irina from Love Is Blind season 4 are literally the worst people to ever be on the show," one tweet with over 3,000 retweets reads.
"Micah and Irina definitely give off mean girls who peaked in high school," guessed another.
Eventually, Micah decided to break her silence and took to Instagram to address the slew of hate she was getting.
"I have apologised privately to the people that were hurt on the show by my hands. I would like to apologise publicly," she wrote in a post to her Instagram Story.
"An emotional immaturity was shown and I will grow from it.
"To the viewers I've hurt, I'm sorry I've triggered so many of you with my behaviour.
"Seeing that person on the screen would make me feel the same anger.
"As [for] my comments being turned off: I will turn them on in time. I am doing my best to protect my mental health (deserved or not).
"It has always been something I've struggled with, and I know I can not better myself if I'm more unwell mentally.
"I hope you understand that I am taking accountability privately.
"I promise to do better in the future."
The next three episodes of Love Is Blind season four are set to drop on Netflix on Friday 31 March.