Chloe Viewers Furious Over Unrealistic Bedroom Scenes
Featured Image Credit: BBC
Warning! This article contains spoilers.
Fans of BBC thriller series Chloe were left scratching their heads on Monday night after noticing one rather unrealistic plot point in the series finale.
The intense Erin Doherty drama came to an end this week, and viewers are still reeling after learning what really happened to the seemingly-perfect Chloe Fairbourne (Poppy Gilbert).
You can watch the trailer here:
In the final scenes of the series, viewers learned that Chloe had been living in fear of her controlling husband Elliott (Billy Howle), who had been secretly medicating her, and planned to escape during one of his work events.
After repeatedly hearing that Chloe had jumped off the cliff, Becky (Erin Doherty) is eventually told by Chloe's mum that she doesn't know what she saw the night of her daughter's escape - hinting that maybe she was pushed after all.
In the midst of her investigation, Becky grows close to Chloe's tight-knit group of friends and family, presenting herself as uber-cool art buff Sasha.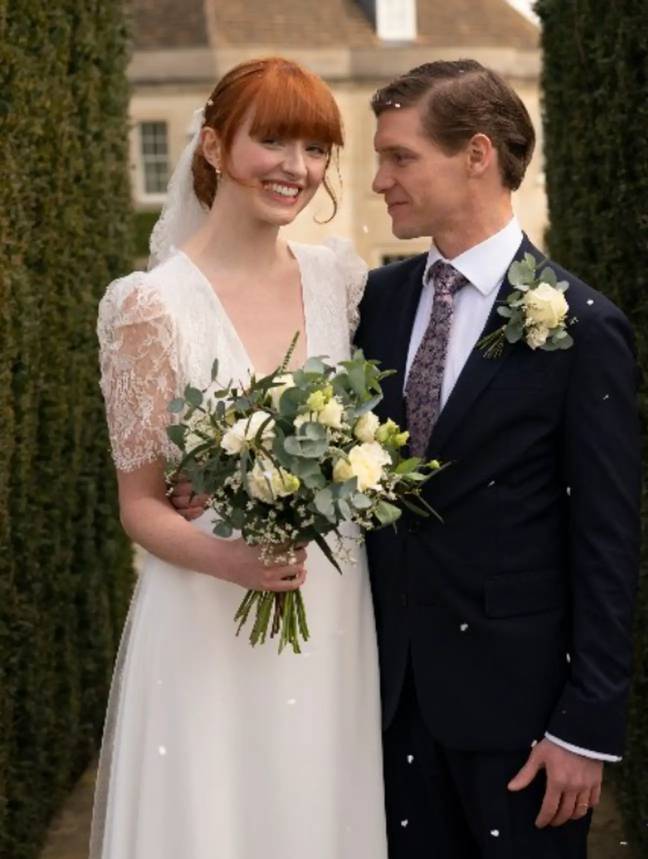 'Sasha' gets so close to Chloe's social circle that she eventually starts dating Elliott - but it's not long before she starts to fall victim to the manipulative tactics he once used on Chloe.
By night, Becky - or Sasha - takes the opportunity to dig around Elliott and Chloe's bedroom for clues, while Elliott remains fast asleep.
But fans are convinced that someone as suspicious and seedy as Elliott would have heard Becky's rather loud rustling around the room.
One suspicious viewer tweeted: "Someone as controlling as Elliott wouldn't sleep that deeply …. #chloe".
Another fan joked: "Elliot would sleep through a bomb dropping #Chloe".
Shocked that no amount of rooting could wake up the soundly sleeping widower, a third commented: "Seriously he must sleep so deep he is dead at times #chloe".
Elsewhere in the episode, when Becky wanted to do some additional digging around Elliott's home, a fan quipped: "Just wait till he's gone to sleep ...You could dynamite the door and he still wouldn't hear you. #chloe"
Chloe is available to watch in full on BBC iPlayer.