Man who travels the world impregnating women plans to father 2,500 children
Featured Image Credit: 60 Minutes Australia / YouTube
A man from the US is travelling the world impregnating women, with the hope of fathering 2,500 women.
'Joe Donor', as he's known online, has been dishing out his sperm far and wide since 2008 and claims he has fathered more than 160 children.
Joe has travelled across America, the UK, Italy, Singapore, the Philippines and Argentina, fathering kids across the globe.
Women reach out to him on social media and he offers a range of insemination methods, including the traditional route of having sex, as well as partial intercourse (sex without kissing), and artificial insemination. If requested, he will send his sperm via an overnight courier.
In return, he does not charge a fee, but will ask the recipients to cover his expenses.
Speaking to 60 Minutes Australia in 2019, he was asked if there was such a thing as 'too many little Joes', too which he replied: "No, I worked out the math and in the United States I would have like a limit of maybe 2,500. And I'm nowhere near that. So there's no problem."
He added: "I'm averaging about 10 a year. Hopefully I live that long, but I don't think so."
But while Joe insists he's offering a selfless service, others have criticised his operation.
Family and fertility expert and lawyer, Stephen Paige, said: "He's really playing the role of God, and he shouldn't be playing the role of God towards desperate women and their kids.
"I just think he's mad, and dangerous, and these women shouldn't be going anywhere near him."
His attitude towards health checks and screening has also caused alarm.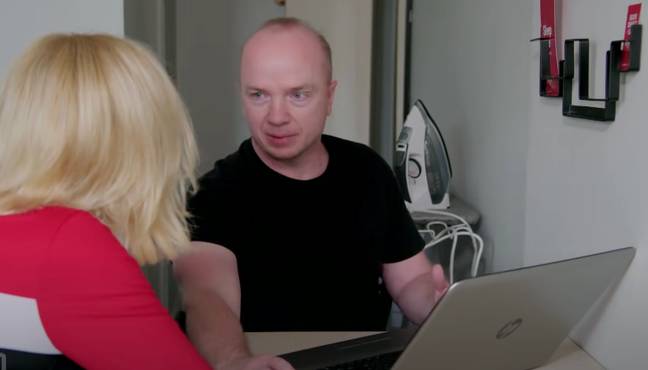 "Some people they want to do a background check, a drug test. And I'm like you know you're not giving me the keys to the nuclear missiles – we're just making a baby," Joe said.
Joe is currently based in the UK, and on his Facebook page he says he can help with a baby anywhere in the country.
In a post in August, he wrote: "You could just get pregnant right now easily no need to do any counselling or have a weirdo in a lab coat look at your hoohaw or get a second mortgage on your house, just send me a pm, and soon your baby will be on the way.
"I can help you anywhere in the UK, send a pm now to be next."
But fertility expert and lawyer Paige advised people against taking him up on his unregulated service offers.
"Why would you willingly bring into the world a child who has 100 siblings?" he asked.
"This isn't some soccer club, or some community group... it's nothing like that. These are your half brothers and half sisters.
"And you're going to try and work out your place in the world and be constantly challenged by that for the rest of your life. And then say, 'Why did mum and dad do that to me?'"