Bride refuses to speak to best friend after she kissed groom at their wedding
Featured Image Credit: Pexels
"You may now kiss the bride." That's a pretty clear instruction for the groom on who they should be locking lips with, so you wouldn't expect them to kiss anyone other than their beloved on the wedding day.
And yet, the chief bridesmaid from one wedding has found herself in a dilemma after she and the groom were caught in a 'passionate clinch' on the big day. Not ideal.
Opening up to The Metro, the bridesmaid explained the bride was her 'best friend', and that she and her new husband celebrated their love with a 'lavish affair with an amazing reception'.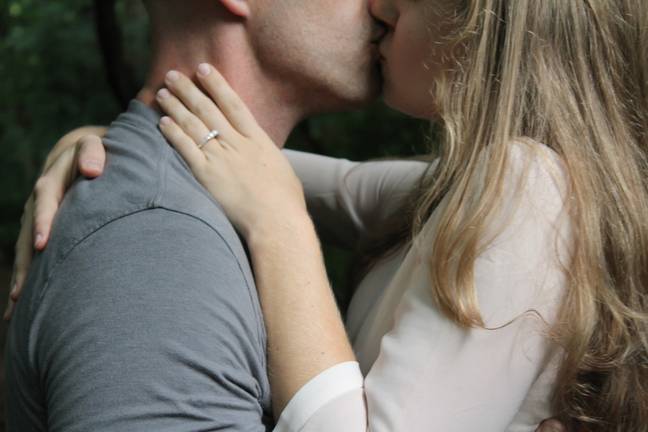 Though the bride was probably having the time of her life, the bridesmaid indicated it was a tough day for her because she has 'always secretly had strong feelings for the groom'.
She explained that she'd known the groom since childhood, and that she was the one to introduce him to her best friend.
The pair obviously had a connection strong enough to warrant getting married, but the bridesmaid explained: "Long story short, I got horribly drunk at the reception and ended up in a passionate clinch with the groom, who was also worse for wear."
It's bad enough already, but the bridesmaid went on to admit the pair were spotted, and word got back to the bride.
"Since then, she has refused to speak to me, although i've apologised profusely, both in writing and in person," the bridesmaid said.
"What kills me is that he was just as much in the wrong as me, and yet he seems to have got off scot-free."
The friend claimed her friends are now 'weird with [her]' over the situation, and that she now feels like the 'outcast' in their group.
"It upsets me every day," she said. "Now I've discovered that the newlyweds are having a big housewarming party and of course, I'm not invited. How can I get back in favour with everyone, so I don't feel terrible for the rest of my life?"
I think most people would agree that kissing the bride or groom on their wedding day is a pretty big no-no - to say the least - and Metro writer Laura Collins touched on this as she asked the bridesmaid whether she was 'honestly surprised' that she wasn't welcome at the housewarming.
Though the bridesmaid has apologised, Collins suggested it might take time for the 'frost' to 'thaw' between the pair.
However, she also noted that the bride may have made a 'mistake' by staying with her husband who was prepared to cheat on her on their wedding day, of all days.