Woman in disbelief over 'terrible' Secret Santa gift
Featured Image Credit: Shutterstock/Mumsnet
A woman has shared her online shopping fail after ordering something for a Secret Santa gift that ended up being nothing short of 'terrible'.
It's hard trying to think up a suitable Secret Santa gift, especially if you're been lumbered with a colleague you barely know.
But things become even more difficult when the Christmas gift you've finally managed to pick out for someone – the one thing that struck a personal note without being too familiar – arrives looking nothing like the pictures.
That's the issue one woman had after ordering a wooden glasses holder for the colleague she had for Secret Santa.
"Anyway, work's Secret Santa. Ordered two gifts, one was a holder for glasses. Described as 'handmade from authentic durable Indian Shisham wood'. Erm... Not even close.
"What ordered, versus what I got!"
One image showed the elegant glasses holder crafted from smooth, dark wood, made to look like the shape of a face.
However, the other photos revealed what arrived: in short, not that.
Not only was the wood a completely different colour, the 'face' was barely recognisable and appeared to have been chiselled in with very little care.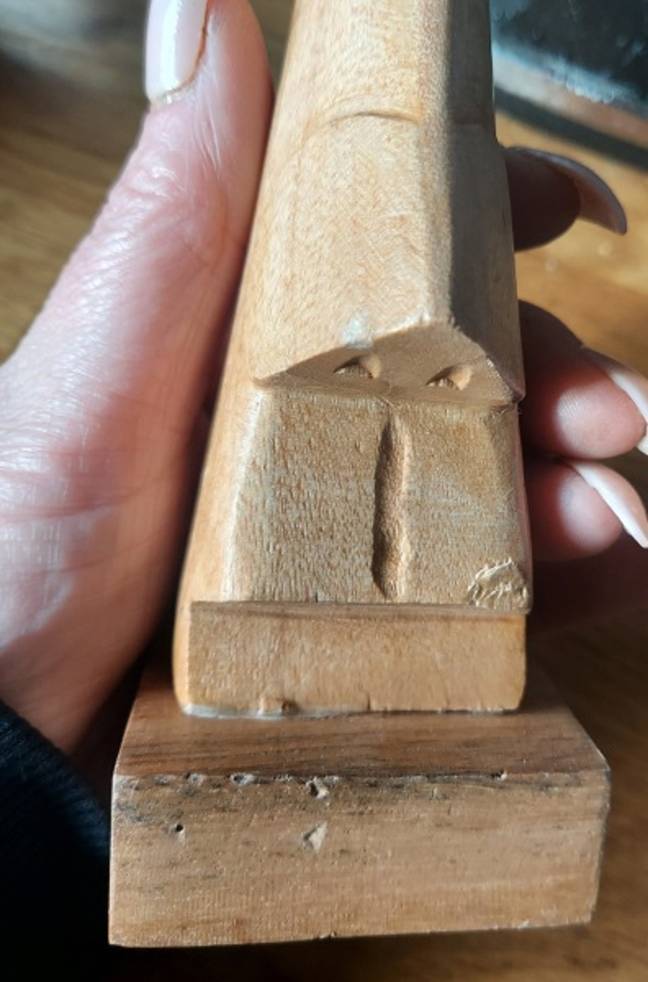 In a comment, the woman added: "It was from Amazon. Don't flame me any haters out there, I realised on Monday that secret Santa was this week.
"I'm new to job and don't know my team incredibly well at the moment, so i ordered my something that might be helpful and a nice ornament of sorts.
"It's f**king shocking though!"
She also explained how she'd forked out £7 for the item, which came with '4.5 star reviews'.
"I shared it on a FB group for the laughs, and people responded with pic of their wooden glasses holder, they paid same as me and got an item that looked like the picture," she said.
Many other Mumsnet users also couldn't believe the product that appeared on the woman's doorstep.
"Oh my god op this is awful lmao," one said.
Another wrote: "That is really bad! But Amazon are usually really good for refunds I've found, although I've only ever returned low value items. I'd just get a small box of chocolates and maybe a cheap book from the Works if you need it to add up to £10."
A third added: "This is why secret santa should be outlawed!!!"
Others argued the idea itself wasn't great, with one saying: "It's awful but the original is awful too.
I really can't imagine why you would think anyone would like it."
Another agreed: "I would be so disappointed if you were my secret Santa - a wooden nose glasses holder is utterly pointless. My glasses are either on my head or in a box. Honestly, it would be kindling for the log burner. Give wine."
An Amazon spokesperson told Tyla: "Customers are always protected by our A-to-Z Guarantee.
"If ever the product doesn't arrive or isn't as advertised, customers can contact our customer support team."