Single mothers move in together to help raise their kids
Featured Image Credit: Caters
Samantha Best, 24, New Plymouth, New Zealand, and Lauren Robinson, 26, are best friends who decided to move in together after Samantha broke up with her partner in April 2021.
Lauren is mum to daughter Haidyn, five, and Samantha is mum to son, Kaelin, four, and the two women have described themselves as inseparable.
Samantha, who moved to Aukland to live with Lauren, said: "Lauren and I are inseparable.
"We moved into a house together in May this year after I decided to move back to Auckland for better work opportunities.
"It's so much easier living with Lauren. We've been able to split our finances and we are able to help each other with childcare if one of us is busy the other can pick them both up from school, or if either of us need to go out the other can watch the two children.
"We always know we will have a babysitter if needed as well, it's great.
"I live with my best friend and Kaelin and Haidyn have a sibling figure for each other."
While Samantha did struggle with her breakup from a relationship of five years at first, she and her ex now happily co-parent their son, who sees Lauren's daughter, Haidyn, as a sibling.
She said: "I live with my best friend, and we have so much fun together.
"We have wine nights together watching Love Island - who wouldn't want to live with their best friend?
"The kids keep themselves company together, but they are now like siblings, so they do bicker and that can be challenging, but that's really it, and it's expected."
Samantha explained that she fell pregnant while working in a law firm, just before she was due begin studying law.
She recalled: "I fell pregnant when I was 20 whilst I was working in a law firm. I was offered a role and to start studying, but then I became pregnant.
"I enjoyed spending time with my son, so I took on a lot more social media content creating and did this full-time instead.
"I struggled before I moved in with Lauren. It was hard for me and Kaelin to live on our own and live comfortably. Auckland is very expensive, and I was quite lonely and scared."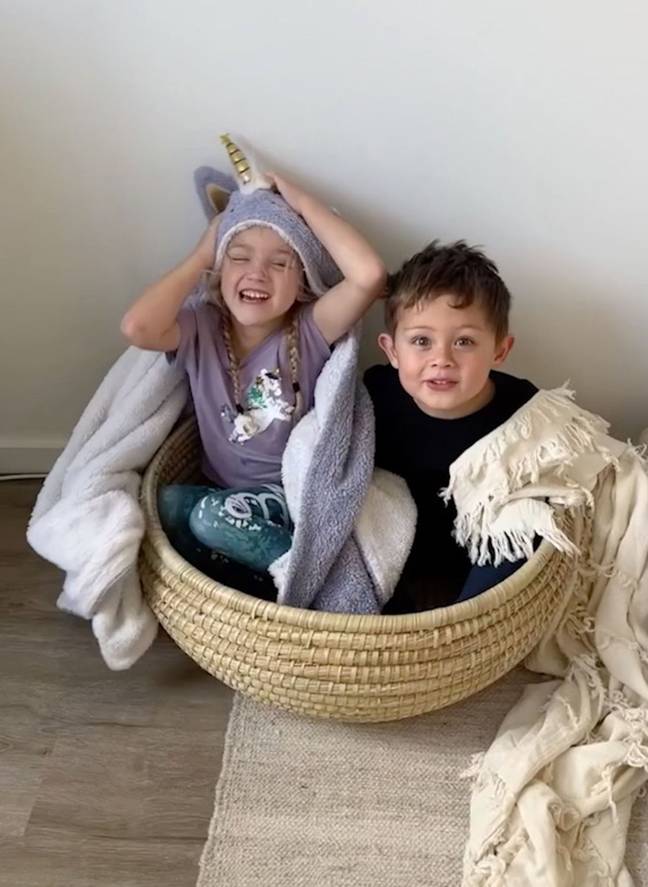 Samantha said that her family were totally on board with her moving away, not only for the sake of her child but her career too.
She continued: "I go back home to New Plymouth every two weeks so Kaelin can see his dad and I can see my family.
"I was sad when I thought Kaelin would be by himself, but it's so different now with Haidyn around, he has definitely come out of his shell as she is older than he is.
"He tries to do a lot of mature things and copies Haidyn. He learnt how to ride a bike by watching her do it as well as eating at the table. He definitely looks up to her."
The two friends said that they've yet to clash as they co-parent their children together, and they've explained that they are often mistaken for a lesbian couple because of how close they are.
They said they'd recommend their situation to other platonic single mums who need a helping hand.
Samantha said: "Definitely move in with your friend if you have the chance to.
"It's a big thing to live with someone but if you get on well, why not?"