Tommee Tippee Forced To Apologise After Recommending Bottle-Feeding For 'Mums Who Like Wine'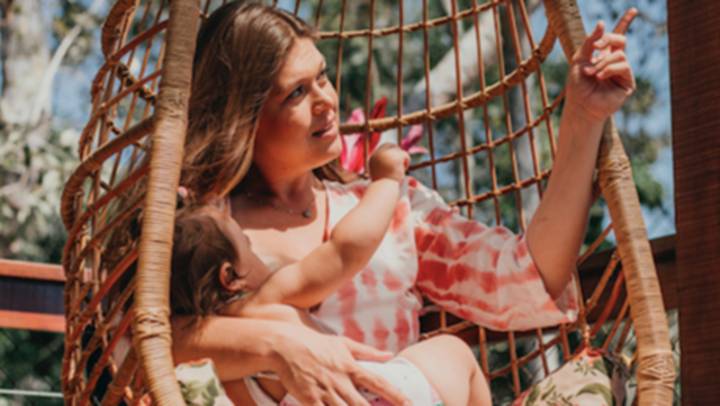 Featured Image Credit: Unsplash
Child care Tommee Tippee has found itself on the receiving end of criticism for the way it promoted bottle-feeding over breast-feeding.
In a post uploaded to the brand's website titled "Bottle Feeding: Breast Milk or Formula?" the article suggested bottle-feeding was an "attractive option for busy mums, especially those who like their wine, coffee or tuna."
While the article did specify that "breastmilk is certainly the most nutritional option for your baby", the piece also says that for some mums, it can be "exhausting, painful, and downright awkward for mums" and that new formula milk are constantly being developed to "nutritionally compete with breastmilk."
The piece, which has since been amended, first read: "Regardless of whether you choose to feed your baby breast milk or formula, it's a good idea to get them used to bottle feeding" as it brings "whole host of benefits" – including "freeing up your time", needing to feed your baby less and being able to eat fish and drink wine and caffeine.
However, the article prompted harsh criticism from both mothers and campaigners.
Taking to Twitter, one person wrote: "…free up a considerable amount of your time…" as if these little newborns are time-wasting inconveniences… Sure, fed is best, but this is trash…"
"AHH this makes me so angry!" a second said. "Breastfeeding is hard enough without this nonsense.
Shameful messaging by @tommeetippee.
Govt needs to update +enforce infant feeding legislation to fully implement #WHOCode.
When companies produce misleading information like this there needs to be proper repercussions + fines - not just Twitter outrage! https://t.co/3oz3FwRsDH

— BFLGI (@bflgireland) July 15, 2021
Lack of breastfeeding support in the UK is the exact reason why our numbers are so low!"
"This is shocking. Also v misleading. No mention of the many benefits and conveniences of breastfeeding," a third said. "This is disgraceful. Thankfully it's been taken down."
The Baby Feeding Law Group in Ireland said: "Shameful messaging. When companies produce misleading information like this there needs to be proper repercussions and fines."
Tommee Tippee has since posted an apology on their Instagram page.
The lengthy apology read: "We're sorry. Hands up, we made a mistake. We're genuinely very sorry for an article that was published on our website before being reviewed – we truly do not stand by some of the information in there, and apologise for the review error that meant it was published before tone and fact checking."
The post then explained they stand by guidance issued by the World Health Organisation, who recommend a baby should be breastfed exclusively for six months.
"Through our Parent Room on TommeeTippee.com, we try to provide balanced information for all parents – we use a number of sources to for our content and an independent midwife to tone and fact-check our articles before we share them," the statement continued.
"Unfortunately, on this occasion, an article has been published before going through that review process.
"The article has been reviewed and updated and we've put extra steps in place to ensure this doesn't happen again."
Breastfeeding rates in the UK are fairly low, compared to others across the world. Only 34 per cent of babies are receiving some breast milk at six months compared with 49 per cent in the US and 71 per cent in Norway
WHO has been particularly damning over advertising over some 'follow-on' formulas, describing their marketing as "inappropriate" and say "they continue to undermine efforts to improve breastfeeding rates and duration worldwide."
However, breastfeeding can be incredibly difficult. One study shows that 60 per cent of mothers do not breastfeed for as long as they intend to, due to complications, struggles with lactation and latching or concerns about their baby.
According to the Association of Breastfeeding Mothers "exclusively expressing is not a simple option" as it means a lot of work such as sterilising bottles and labelling milk and equipment. It also can lead to sore nipples, blocked ducts and thrush.
There have been increasing calls not to shame mothers for choosing not to breastfeed due to their own struggles, with the common mantra 'breast is best' often being swapped for 'fed is best.'