People are finding mini spoons and knives hidden inside of their Nutella jars - and we had no idea this was a thing!
If you investigate the lid of your Nutella jar, you might be lucky enough to find a small utensil to scoop or smear the delicious hazelnut spread on the go.
Watch how to find yours here.
We're not sure how often you might be stuck for a spoon when you open a jar of Nutella - but should you find yourself in such a situation, you'll be covered.
Or at least, you might be covered.
After spotting the Nutella hack on TikTok, some viewers complained that they were left disappointed when they tried the trick themselves.
"I checked mine and there's no spoon," wrote one TikToker.
"I TRIED IT JUST FEW SECS AGO BUT IT WASNT THERE 🥺🥺🥺" complained another.
"Mine doesn't have one😏" commented a third.
While a fourth disappointed viewer added: "I've just checked my jar and I hadn't got a spoon."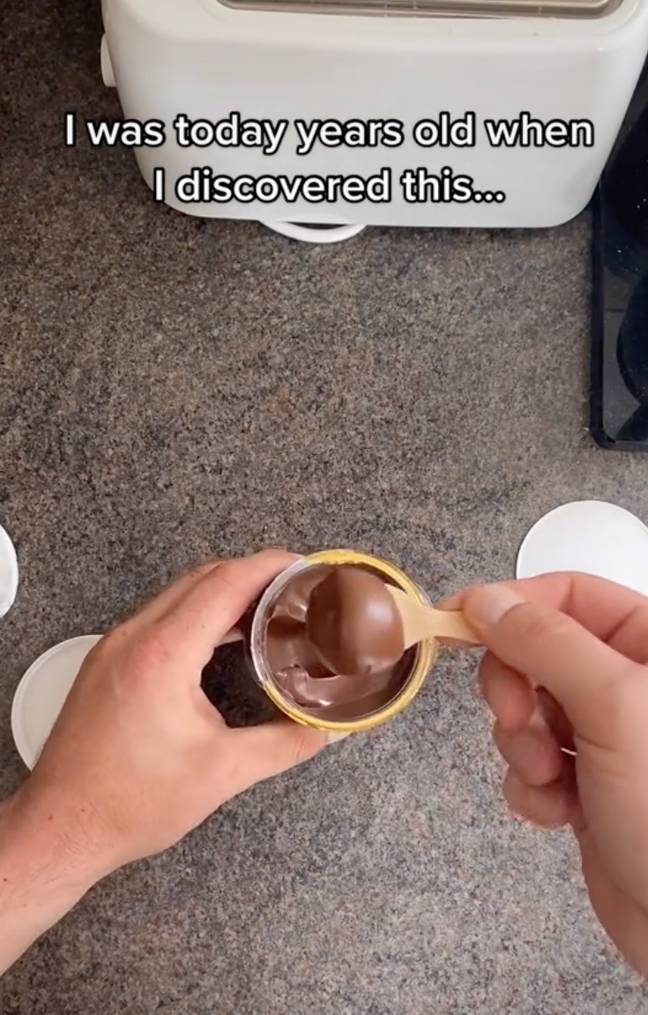 Some viewers have theorised that the hidden spoon or knife is only available to customers in certain countries.
One insisted: "It is real guys. It's in the German ones for sure. I got them all the time growing up. Just because it's not in the is doesn't mean it isn't real. 😂😂 "
"There is in the Canadian version," added another.
Some fans have even claimed that they've opened up the inside of their Nutella lids to find an exclusive Nutella iron-on patch.
It sounds like these hidden treats are pretty exclusive, wherever they are.
But don't be disappointed if you deconstruct your Nutella jar only to find there is no secret surprise hiding inside. At least you'll have a delicious chocolatey hazelnut spread to make you feel better.
Last month we told you about a hidden feature inside Kinder Eggs that we promise is much easier to find!
It turns out that newer editions of the chocolate eggs can give you access to an entire virtual reality world that can bring your Kinder toy to life.
All you have to do is download the app Applaydu, get yourself a Kinder Egg, and watch the magic unfold.
Tyla has reached out to Nutella for a comment.