Jonnie Irwin shares first look at his TV return after making unexpected announcement
Featured Image Credit: Instagram/@jonnieirwintv
Jonnie Irwin has surprised fans with an announcement of his return to TV - and he even shared an exciting first look.
Diagnosed with lung cancer, the dad-of-three told Hello magazine last year: "I don't know how long I have left, but I try to stay positive, and my attitude is that I'm living with cancer, not dying from it."
However, an Instagram post from yesterday (24 September) revealed he's about to be back on our TV screens with some brand-new content.
You'll perhaps know the 49-year-old best for his property and travel shows, such as To Buy or Not to Buy and Escape to the Country.
And it's that second one that Jonnie is coming back with.
He shared on Instagram that a 'brand new episode' of the show will be airing on BBC One today (25 September) at 3pm.
"I head down to Somerset and look at some fantastic rural properties in some beautiful locations. Plus I also get to visit a cider farm- perks of the job," he wrote. "Hope you enjoy!"
In a first look of the episode, Jonnie is seen showing a property to an interested couple.
The couple can't help but sweetly say 'goodness gracious' as the presenter calls the place 'pretty special'.
Fans are, of course, totally thrilled by the announcement, with one calling it 'wonderful news'.
Another wrote: "About time they put you back on. You are great on the show."
Many said: "Look forward to watching it… always enjoy your episodes the best."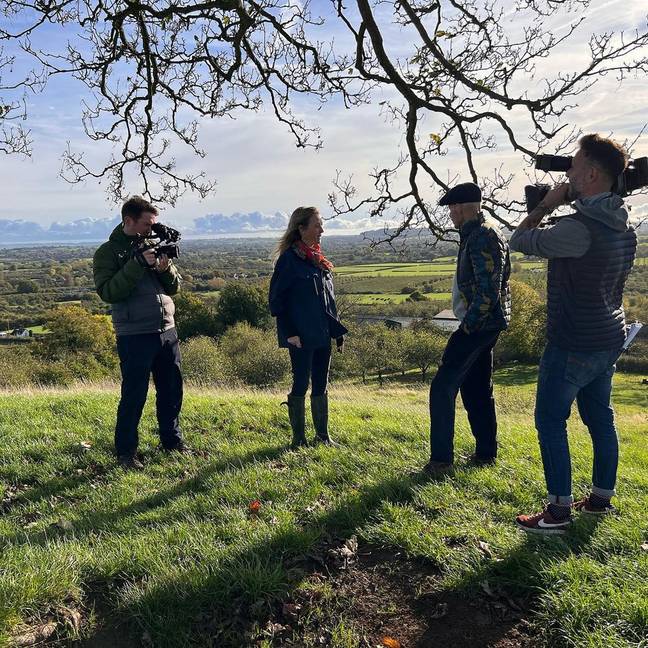 One also said: "Recorder set and off to work I go, looking forward to seeing you later Jonnie. You are really one inspirational man."
And others added: "Glad to hear they are still allowing you to work so you can continue to support your wonderful family financially."
Jonnie and his wife Jess share three young sons together; Rex, four, and two-year-old twins Rafa and Cormac.
The couple have decided not to tell their kids about their dad's illness and are instead focused on making memories with them.
He added to Hello: "The reality is, my boys are going to grow up not knowing their dad and that breaks my heart."