Fans spotted clues Maya Jama and Stormzy were already back together before 'confirming' their relationship
Featured Image Credit: Instagram/@mayajama/TikTok/@officialstormzy
Fans spotted possible clues that Maya Jama and Stormzy were already 'back together' before they were pictured on holiday.
Paparazzi photos taken over the weekend have sent the internet into a frenzy after the Love Island presenter was seen holding hands with her ex on Hydra Island in Greece.
The duo - who previously dated for four years - were also pictured boarding a small boat together.
The Croydon rapper once said he has 'never loved anyone how I've loved her'.
Taking to Instagram last week, Maya showed fans she was on holiday, while Stormzy simultaneously showed off similar decor on TikTok from the places he was visiting.
As the Love Island presenter filmed herself sipping a cocktail in a room made of bamboo reeds on Instagram, Stormzy was pictured on his TikTok account chilling on a sofa with a very similar bamboo-style roof above his head.
Also the white leather chair that's pictured in Stormzy's post happens to appear in another one of Maya's uploads.
Coincidence? Fans think not.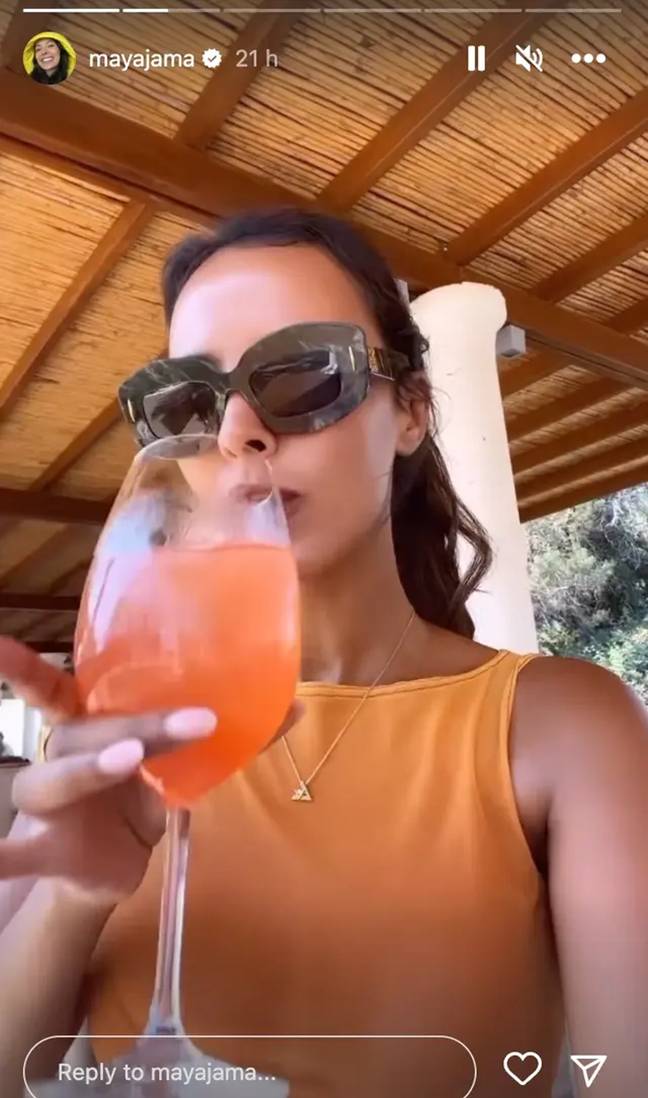 Taking to social media before the paparazzi pictures were published, one adamant fan commented: "I'm just coming from doing FBI work on Maya's Insta post and stories and Stormzy's TikTok.
"It's the same chair, ceiling and wall ladies and gentlemen."
"I feel like Stormzy & Maya are on holiday together. Please let this be true. They are my fav," added a second.
"I'm so invested in this. I've just looked at Maya's stories! Definitely the same place!!" a third chimed.
"Omg it's actually happening."
Another wrote: "We have all been hoping and praying on this!!! Here for it!!!"
Earlier this month, Maya said she was unaware of the cultural significance their relationship seemed to have among a 'certain group of people'.
"None of us really knew the level of importance it held to a certain group of people, us being together," the TV presenter told British Vogue.
"We were both super ambitious. We were both from similar upbringings and we were both just little grafters that have made something good of ourselves.
"It was lovely when it was lovely, and then you move."
Tyla has contacted representatives for Stormzy and Maya Jama for comment.