A Second Game Of Thrones TV Spin-Off Is In The Works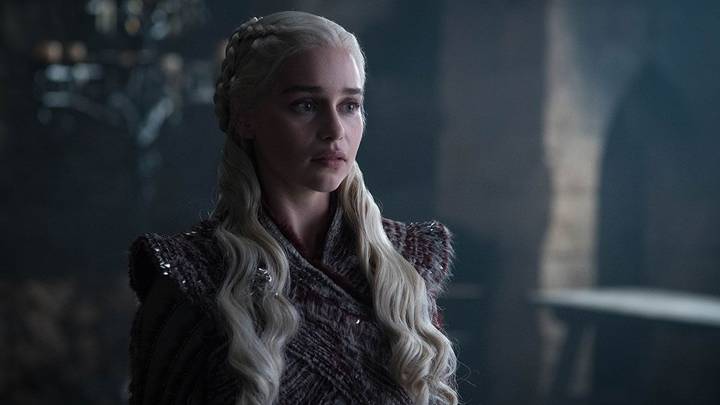 Featured Image Credit: HBO
A TV adaptation of Tales of Dunk and Egg, the book that explores the events before Game of Thrones, is in early development at HBO.
The hour-long show would be based on the series of fantasy novellas by George R. R. Martin, which follow the adventures of Sir Duncan the Tall (Dunk) and a young Aegon V Targaryen (Egg) 90 years prior to the events of A Song of Ice and Fire.
There are three novellas in the Tales of Dunk and Egg series - The Hedge Knight, The Sworn Sword and The Mystery Knight. In 2015 the three novellas were published together under the title A Knight of the Seven Kingdoms.

Variety reports that the project does not have a writer attached but according to their exclusive sources, making a TV adaption of Tales of Dunk and Egg is a "high priority" for HBO, the same network that aired Game of Thrones.
In fact, continuing the legacy of Game of Thrones has been a top priority for HBO ever since the fantasy-drama series came to an end in 2019. If HBO orders a full series based on Tales of Dunk and Egg, it would be the second official TV spin-off.
The other spin-off, House of the Dragon, is set to debut in 2022. It will chronicle the build-up to the Targaryen civil war in Westeros that is known as the Dance of Dragons.
GOT fans, don't get too excited just yet - although an adaptation of Tales of Dunk and Egg is in early development, it does not mean it will move forward. Another Game of Thrones prequel, which received a pilot episode order with Naomi Watts, was passed-on by HBO in October last year.
The Untitled iGame of Thrones prequel was set to take place thousands of years before the events of the recently ended main series. The pilot had a huge ensemble cast including Josh Whitehouse, Naomi Ackie, Denise Gough, Jamie Campbell Bower, Sheila Atim, Ivanno Jeremiah, Georgie Henley, Alex Sharp, Toby Regbo, Miranda Richardson, Marquis Rodriquez, John Simm, Richard McCabe, John Heffernan, and Dixie Egerickx.
Stay tuned for more GOT developments...