Stacey Solomon admits Joe Swash is struggling with her absence
Stacey Solomon has admitted that her busy work life is impacting her marriage.
The TV presenter is currently shooting two new series - Stacey Solomon's Brickin' It and Sort Your Life Out - at the same time, meaning she's working all the hours God gives.
In order to fit everything in, the 33-year-old is leaving the house at the crack of dawn and not getting back till late at night - when everyone is asleep.
And she revealed this week that it's meant she's hardly been able to spend any time with husband Joe Swash.
Taking to Instagram, Solomon said that she felt sorry for him as they never get to see each other at the moment.
"Poor Joe, I got in last night and I was like, 'Hi, babe'. He was like, 'I don't see you anymore'," she admitted.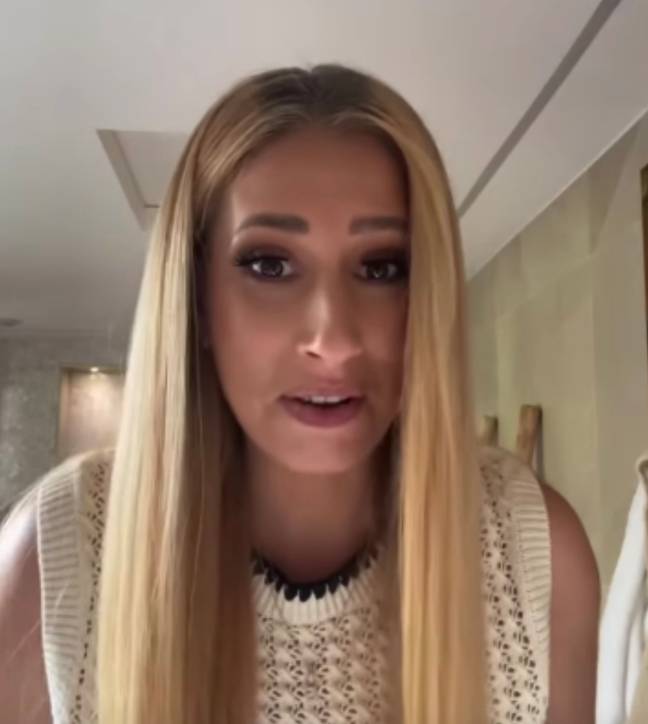 "I just leave at six in the morning every day and I don't get back until about nine o'clock at night.
"I do feel bad because I think being home with the kids is sometimes harder than going to work, isn't it?
"He just doesn't have that relief of me getting home and him being like, 'Ah, it's your turn'. I'm getting home and everyone's asleep!
"Sometimes I get jealous of him because I'm like, 'Aw you're at home with the kids and the babies and I'm so jealous'.
"But it's not easy is it? Having all the kids and doing all the school runs, cooking all the dinner... So I think he's a bit like, 'When is this filming going to be over?!'"
The former X Factor star reflected upon being a parent as she prepares to send off her son to a new school.
And she admitted in a candid chat posted to Instagram that it took her a 'really long time to find mums that like me'.
"It's starting to feel emotional now because it's nearly summer and then that's it, none of Leighton's friends are going to the school that he's going to," she said.
"I just feel really nervous for him but hopefully they'll all stay in touch, I really hope so because I like the mums too.
"It took me a really long time to find mums that like me.
"But Rex is going to Leighton's school and some of their siblings are going there as well so hopefully I'll still see them."