Simone Biles Announces Her Engagement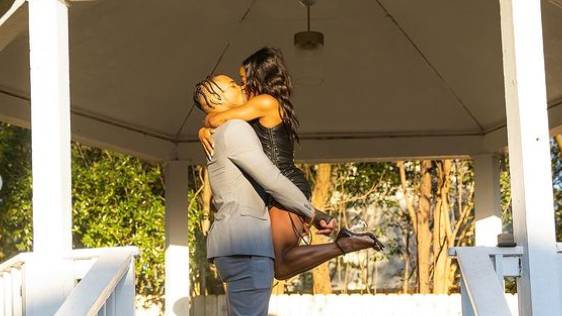 Featured Image Credit: Instagram/PA
The USA gymnast, 24, has announced she's now engaged to her boyfriend Jonathan Owens, an American football safety for the Houston Texans.
Taking to Instagram, Simone wrote: "THE EASIEST YES!
"I can't wait to spend forever and ever with you, you're everything I dreamed of and more! Let's get married FIANCÉ!"
The sentiment was shared with Jonathan, who wrote: "Woke up this morning with a fiancée!"
Simone, who has won an astonishing four Olympic gold medals as a gymnast and is considered one of the world's greatest athletes, has been dating Jonathan since August 2020.
And Jonathan has been incredibly gushing when talking about his new beau.
"This was a match made in heaven," he told Texas Monthly. "There's no better person for me. She loves me, she's so affectionate. I just love that. And it's just intoxicating seeing how much work she puts into everything."
He added that pair had bonded over their shared love of bulldogs: Simone has two dogs, while Jonathan has one of his own.
"I'll show up at her house, and her dogs will peek around her looking for my dog," he said. "They've become best friends."
Simone, however, has teased that despite the pair both being star athletes, the way they met is more down to Earth than you'd realise.
"He would say I slid into his DMs," she told the Wall Street Journal. "I saw him and I was like, 'Oh, he's pretty cute,' so I said hi ... and then I saw that he was in the Houston area, so we started chatting a little bit, and then we went to hang out a week or two later."
The pair were Facetiming and flirting throughout the pandemic when Simone's sister, Adria, asked him to come and visit - and the twosome have got stronger ever since.
We're so happy for you guys!