Scarlett Moffatt makes adorable change to social media bio after giving birth to first child
Featured Image Credit: Instagram/@scarlettmoffatt
Scarlett Moffatt has welcomed her first child with partner Scott Dobinson into the world - a baby boy named Jude.
At the time she wrote: "It truly feels like a dream writing this caption.
"Me and Scott are on cloud nine and we are so happy that we get to share this moment with you all. You are so loved already little one."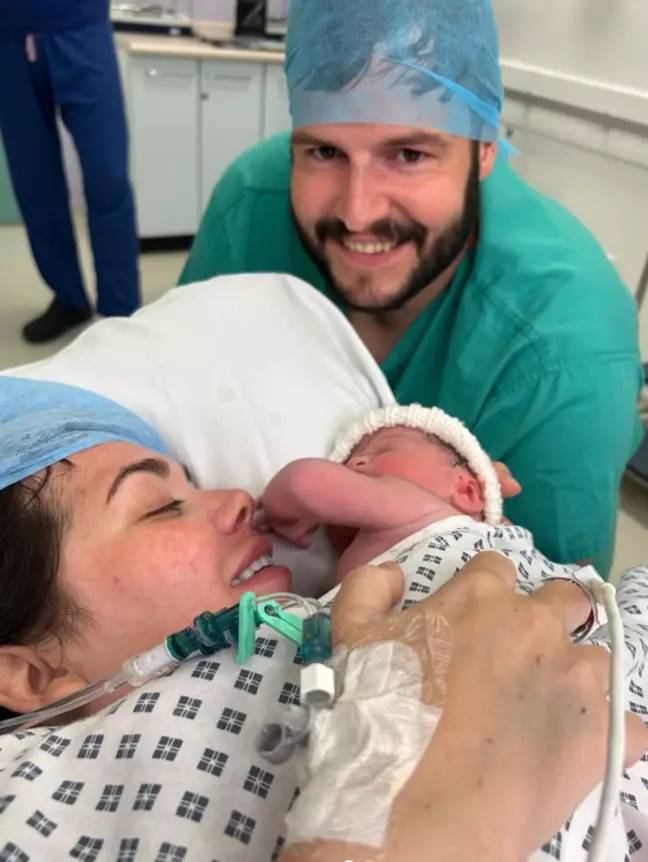 "My darling boy I can't stop crying looking at you as I can't quite believe you're mine. You wanted to meet us early at just 35 weeks," she wrote in tribute to her newborn baby.
"Me & your daddy love you so much that I can't even put this feeling into words. Our heart and soul feels complete & ready to burst. I will forever and always be grateful to be your mammy."
"I Can't thank @scottdobby enough & to the midwife's Helen & Charlotte & all of the NHS team at Durham Hospital. You will all forever hold a special place in my heart for looking after us all with such compassion. Let the baby bubble commence."
Scarlett's fans have noticed that she's already updated her social media profiles to mark the beginning of her motherhood.
Among her several other entries in her Instagram bio listing her jobs, connections and responsibilities the top spot is now occupied by: "Mammy to Jude."
Speaking of Scarletts and motherhood, Moffatt might do well to listen to the advice of Scarlett Johansson who said it was 'so lovely' to have a baby, but mothers should enjoy it while it lasts because things get trickier once they're toddlers.
She explained that when her daughter Rose turned three things were suddenly 'like being in an emotionally abusive relationship'.
The 'intense emotional mood swings' and 'bossy' behaviour is just something parents get to look forward to, so it might be an idea to enjoy the baby stage before they learn to walk, talk and demand things.