Olivia Newton-John's daughter shares 'beautiful' duet with mum
Featured Image Credit: @chloelattanzioofficial/Instagram
Olivia Newton-John's fans are feeling emotional after her daughter Chloe Lattanzi shared a heartfelt duet they recorded together.
Chloe, 36, is also an actor and singer just like her mum, who rose to worldwide fame after starring in the hit 1978 musical film Grease.
Posted to Instagram as a tribute to her mum, who died on Monday (8 August) aged 73, Chloe said in the caption: "You are my lighthouse mama. My safe place. My heart space.
"It has been my honor and continues to be my honor to be your baby and best friend. You are an angel on earth and everyone touched by you has been blessed. I love you forever my life giver, my teacher, my mama."
The clip, which appears to have been filmed on Newton-John's California ranch, features blissful scenes of nature before showing the mother and daughter duo in a recording booth.
Originally released in January 2021, 'Window in the Wall' is a mellow ballad about the state of the world.
"Has this world forgotten how to love," Chloe sings at the start of the song. "Are we blinded by the hate we let inside?"
Newton-John, who released hits including 'Physical' and 'Hopelessly Devoted to You' joins in during the chorus.
Fans have been left in floods of tears as they pay tribute to Newton-John in the comments section under the post.
One emotional fan wrote: "Chloe I love you so much, I can't even put into words how sorry and how heartbroken I am for you, I wish there was more things I could offer you just than words.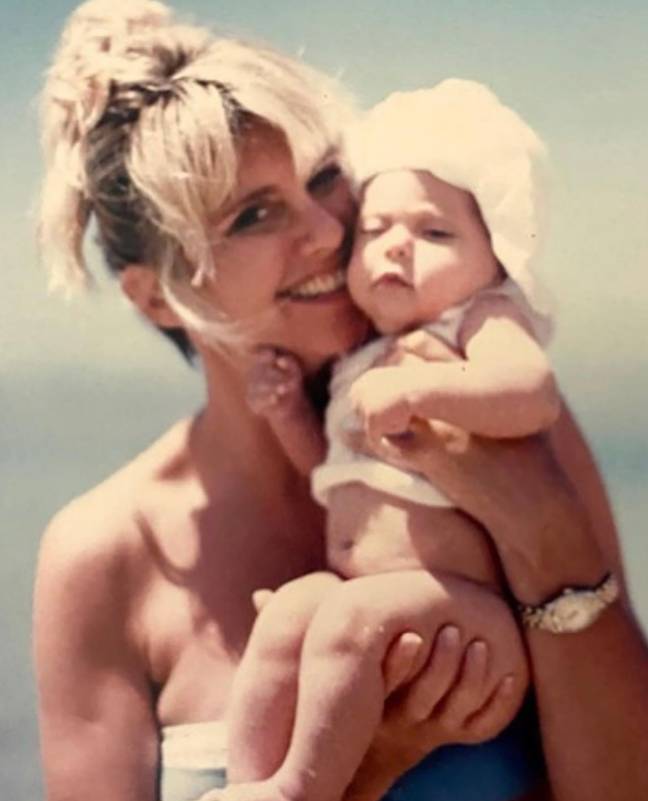 "Your mom was a shining light who was loved by everyone around the world and she touched so many lives including mine. I am thinking of you and praying for you always"
Another social media user replied to Chloe's video: "Every day I pray for those that I love that are no longer physically here that I love to continue to look over us. Your beautiful mama is now on that list. God truly break the mold by blessing us with her and your presence here on earth."
A third user called the song 'beautiful' and sent three red heart emojis. They wrote: "I am sobbing!!! So beautiful and a lasting memory of you together. Sending hugs xxx"
A fourth commented: "I'm so sorry Chloe. That video was beautiful and brought tears to my eyes. Sending love and light to you and your family."