Katy Perry finally breaks her silence after eye appeared paralysed during concert
Featured Image Credit: TikTok
Katy Perry has broken her silence after her eye appeared to be paralysed during a recent concert.
The singer, 38, left fans shocked after she seemed to struggle with her right eyelid during her residency in Las Vegas this week.
Perry tried to correct the problem by touching her temple, but it has since sparked some bizarre conspiracy theories among social media users.
In a TikTok clip that has since gone viral, the mum-of-one could be seen standing on stage facing fans, when one of her eyelids appeared to struggle to stay open.
She can be seen touching her temple, just next to her eye, a number of times to try and correct the problem, which eventually resolved.
Following the speculation, Katy has addressed the incident, making light of her 'broken doll party trick'.
"Welcoming all my #flatearthers #spaceisfakers #birdsarentrealers #skyisntbluers to come see my broken doll eye party trick IRL in Vegas next year!," she said.
"The show's set list is a fun [ride] through memory lane going all the way back to 2008, a time when we weren't all frozen by the paranoia of our own echo chambers!
"This show is a nonstop party about finding unconditional love and strangely (for me) not political at all, heck I pour beer out of my t*ts (that's a party trick too… I don't actually lactate hops silly goose!).
"Hope to sing along with you in 2023! And we'll drink, this one's on me, cause we're all."
People were coming up with all kinds of wild theories following the viral video, with some commenting that it was a 'side effect of the Covid vaccine'.
On Twitter, one person said: "She got that Pfizer eye."
And another wrote: "Isn't Katy Perry the one who sings that new hot song called 'Eye of the Pfizer'?"
As you might expect, there's no evidence to suggest the Covid vaccine causes any eye issues.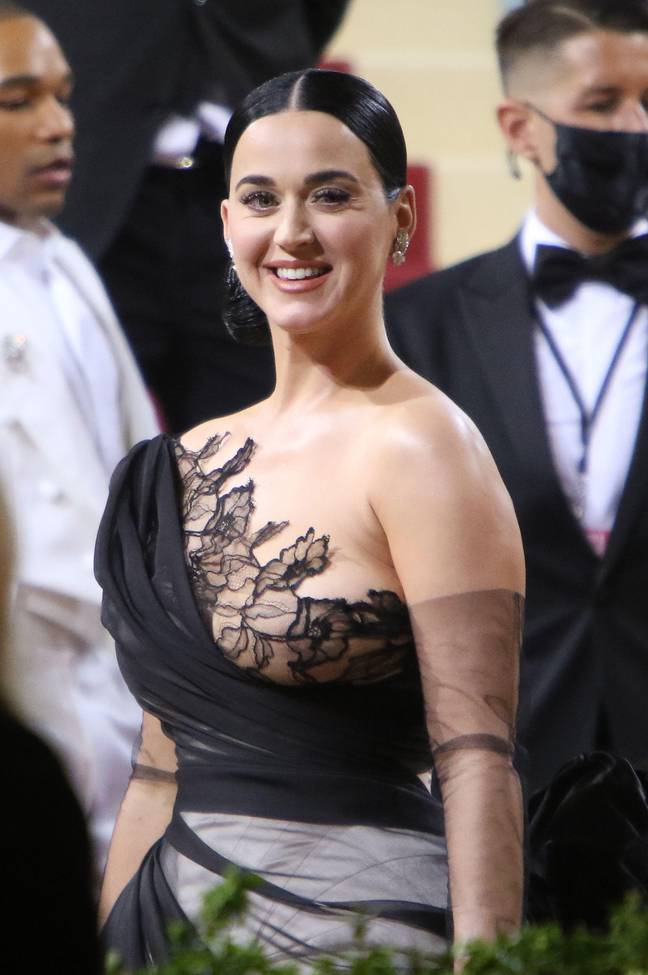 Meanwhile, others wondered if the eye issue was caused by a problem with Katy's make-up, with one writing: "Her lash glue wasn't all the way dry."
A second said: "That be the glue on the eye lashes my eyes always do that don't let me sneeze."
Despite the theories, Katy has opened up about her right eye before.
During last year's American Idol, Katy reassured 16-year-old Caleb Kennedy after he said he was self-conscious about his lazy eye.
"I have a wonk eye as well, and I used to be worried about it," she said.
"Then a bunch of my fans created a fandom over my wonk-eye. I even have a fandom that calls itself, 'Katy's wonk-eye.'
"It's my right eye. So just celebrate all that stuff. Don't worry about it."