Hailey Bieber looks furious as Kendall Jenner speaks about her marriage in resurfaced video
Featured Image Credit: Instagram/@justinbieber
Footage from a resurfaced video shows Hailey Bieber looking pretty furious as Kendall Jenner speaks about her marriage to Justin Bieber.
The three got together to film a live video when Kendall joked about the beginning stage of the couples' relationship.
Once laughing and smiling throughout the live video, Hailey's face immediately dropped as she went totally mute.
Talk about an awkward silence... Check it out:
The celebrity couple first met way back in 2009 when Hailey was just 13-years-old compared to a then-15-year-old Justin.
The two were introduced after Hailey joined her Hollywood A-lister dad, Alec Baldwin, on the set of the Today show. However, Justin was dating Selena Gomez around that time.
Justin and Selena went on to have one of the most famous on-off romances in Hollywood - lasting from 2010 all the way until 2018.
The on-off relationship finally came to an end in March 2018 and, just a few months later, Justin reportedly began dating Hailey in June of that same year.
The pair then tied the knot just after three months of dating and got hitched at a private courthouse ceremony in September 2018.
However, it's clear that the marriage was definitely a surprise to some people - especially the couples' nearest and dearest, Kendall Jenner.
A long-time friend to both Justin and Hailey, the three got together during a 2020 Instagram Live and fans have clocked onto some odd dynamics between the trio.
In the resurfaced video, the three stars went live from their homes as Justin told Kendall that he and his new wife, Hailey, are 'like a happy married family'.
Hailey can be seen smiling from ear to ear throughout the video, laughing along as she moves closer to Justin.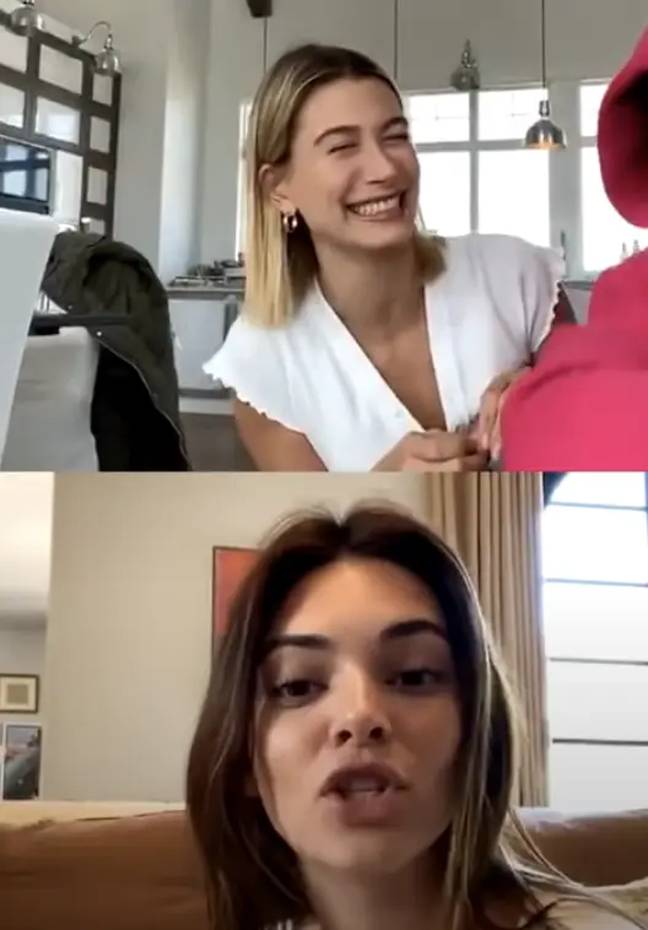 However, the whole vibe shifted in an instant when Kendall made a particularly touchy comment.
Justin asks Kendall: "Quick question, did you see this coming?"
Seeking some clarification on the seemingly random question, Kendall then replies: "See what coming? You two?"
"Erm, honestly… No," she revealed.
The Keeping Up With The Kardashians star added: "I didn't know but I think I hoped. Obviously Hales is my lady and my best friend and I, like, wanted it so bad for both of you."
Hailey did not seem to be too pleased with Kendall's answer in the slightest as her face noticeably drops as soon as she says 'no'.
This definitely caught the attention of viewers who were quick to pick up on the visible change in mood.
One TikTok user wrote: "The IMMEDIATE face drop," accompanied with a laughing emoji.
"Her facial expression changed real quick," pointed out another.
Others even blamed Justin for the awkward incident with a third commenting: "Now why is Justin Bieber instigating though?"
"Justin knew exactly what he was doing when he asked that," another agreed.
It's fair to say that, in this awkward situation, three was most definitely a crowd.