Fearne Cotton responds to body shamers over comments she's 'too skinny'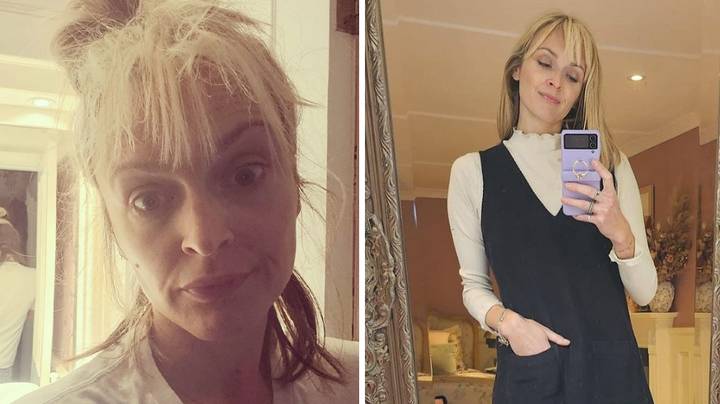 Featured Image Credit: Instagram/@fearnecotton
Fearne Cotton has taken to Instagram to respond to body shamers that say she is 'too skinny'.
With the unfortunate social media world we live in, internet trolls can come to the forefront.
While it is usually celebrities and big names that are impacted, other people online can be targeted, too.
Cotton says that she usually 'can't be a****' to respond to haters online, but discussion around her body image has forced her to step in and publicly comment.
The discussion was mainly centered around a sponsored post Cotton did on Instagram yesterday (27 January) where she wore a Nobody's Child dress.
Unfortunately, a lot of people took to the comment section saying that Cotton looks 'too skinny', while others said it is not right to comment on other people's weight.
Now, Cotton has responded to the comments just hours after she posted the advertising post.
Taking to Instagram, the English broadcaster and author said: "Sometimes I think, I can't be a**** to respond to the insane amounts of noise on here, but when it comes to judging bodies I feel something has to be said.
"Online arguments or discussions around what bodies look like (see my last post) are not helpful.
"If we are judging other peoples bodies or making accusations we are driving a narrative that women have to look a certain way to be accepted. This sort of attention is not cast upon men, ever.
"No matter what my size, pregnant or other wise, I have knobbly knees and spindly ankles."
She continued: "I have always held my weight around my midriff.
"It's different for everyone. But also I'm not sure why I am defending myself here.
"Due to having been bulimic in my twenties I am extra sensitive to these sorts of discussions as I have worked hard to heal, recover and get to a place where I love food, eat for energy and pleasure, exercise to give me strength now I'm in my forties and feel so grateful for my health.
"I am in no way upset or personally offended as I've been through a lot worse, but I will keeping fighting this fight for ALL women for the rest of my life.
"I am much more than what my body looks like, as are ALL women."
Many fans of the TV star took to the comment section of the post to praise Cotton for the response.
"So well said," one person remarked. Meanwhile, a second added: "So well said angel, I'm sorry you've had to explain yourself!
"I struggle to understand how others feel it appropriate to comment on someone else's body. Coming from someone who grew up with receiving these comments… it's UPSETTING AND RUDE!!!"