**WARNING! Major spoilers for Stay Close ahead**
Netflix mini-series Stay Close has viewers seriously divided over its bizarre and brightly-dressed serial killer duo 'Barbie' and 'Ken'.
The eight-part thriller, based on the bestselling book by Harlan Coben, shot to number one on Netflix after dropping on New Year's Day, and gripping viewers instantly.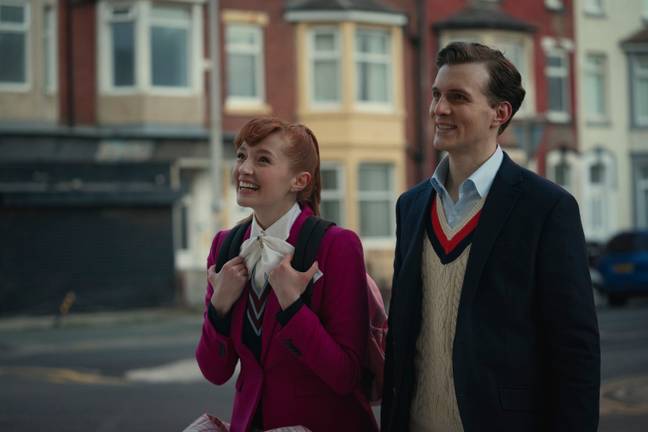 Stay Close follows Megan (Cush Jumbo), a working mum of three who finds her life turned upside down when her old 'friend' Lorraine (Sarah Parish) finds her.
Lorraine's arrival also has an impact on Ray (Richard Armitage) a failed photographer looking for a former love, and Broome (James Nesbitt) – a detective obsessed with a case he never managed to solve.
Between all of the show's twists, turns, and cliffhangers, one thing that viewers can't seem to wrap their head around is the addition of 'Ken' and 'Barbie' - the musical theatre murderers.
Played by Poppy Gilbert and Hyoie O'Grady, Barbie and Ken made fans rather uneasy between their polished outfits, cheery demeanour and spontaneous yet fully-choreographed dance breaks.
Understandably, a lot of viewers didn't know what to make of the couple, and were left reeling any time they followed their sinister scene with a bright-eyed ballroom dance routine.
While terrified of their very existence, some viewers confessed that they were obsessed with Barbie and Ken.
One fan wrote: "Loving #StayClose on Netflix. Although are 'Barbie and Ken' quite possibly the creepiest killers ever?! "Dancing and smiling has never been so sinister!!!!"
Another tweeted: "I'm sitting up & paying attention to Stay Close but WTF is really going on? The preppie Ken & Barbie dancing killers have me so confused yet so entertained."
"Just finished #StayClose and I can confirm I am obsessed and slightly traumatised by the Barbie and Ken killers," remarked a third.
Some fans were so enthralled by the oddball couple that they even suggested a Barbie and Ken spin-off series.
Other viewers were less than impressed, venting their confusion and frustration on Twitter.
"Why is there some random Barbie and Ken killers dancing like they are on Strictly. Most bizarre thing I've watched," tweeted one bewildered viewer.
"What the f*ck do dancing Barbie & Ken have to do with the storyline?! Most irritable characters ever," wrote another.
A third furious fan commented: "Barbie and Ken affect me on a really unhealthy level. Like I kinda want to drag that Barbie gal along some country roads..."
What do you think of the musical theatre killers?
All eight episodes of Stay Close are available now on Netflix.