Original Gossip Girl Star Jessica Szohr Defends Vanessa Character After Fan Backlash
Featured Image Credit: Warner Bros.
Jessica Szohr's character Vanessa in the original Gossip Girl series is a contentious topic amongst fans. Some people love her whereas others have called Dan Humphrey's BFF useless.
As Gossip Girl approaches its 15th anniversary later this year, Jessica, 36, has finally defended Vanessa and her choices and relationships.
Speaking with Teen Vogue to promote her new podcast, XOXO, Jessica said: "I feel like [Vanessa] definitely got the short end of the stick," adding that it was "funny to me because there were so many parts of her that I really liked."
Jessica also admitted that there were some aspects of her character that she didn't understand, she added: "There were other parts where I would think 'why is she on the Upper East Side again?' When she hooked up with Chuck, I was thinking, 'why hook up with Chuck? Why is Chuck hooking up with her."
Vanessa dated Nate Archibald (Chace Crawford) for a short period of time before hooking up with Chuck Bass (Ed Westwick).
She even called some of the storylines written 'cringe-worthy' and added that if fans were annoyed by some of Vanessa's exploits, she was simply doing her job as an actress.
"Some of the stuff that was written [in the show] was cringe-worthy and was annoying. So if I annoyed you and you cringed at Vanessa, then I was doing my job, because some of the stuff was that way," she said.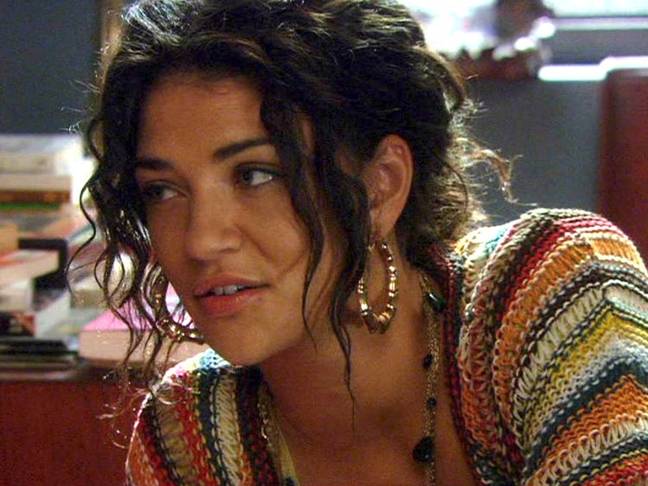 Jessica is definitely aware that some fans of the OG series were not huge supporters of Vanessa.
"There were things that deserved that, for what she did, but also when you play someone, you also feel for them."
Let's all take a moment to appreciate Vanessa!
All episodes of the original Gossip Girl series are available to watch on BBC iPlayer.