Mum wows at wedding by wearing Primark nightie instead of dress
Featured Image Credit: Kennedy News & Media
A mum wowed guests at a wedding by wearing a Primark nightie instead of a dress and she's now urging other women to wear nightwear out and about.
The 37-year-old believed that the dress was 'too nice to wear to bed' and instead opted to wear the pyjamas to a wedding on 29th May.
She had already picked out a £80 dress that she had at home and wasn't planning on getting a different outfit before her trip to Primark, but was immediately inspired to wear the garment to the ceremony after spotting it.
The mum-of-two accessorised with a coordinating pink bag, hat and shoes and said she felt 'lovely' in her outfit and received plenty of compliments.
The maintenance supervisor said: "I didn't touch the dress; I didn't alter it whatsoever. I just added pink accessories that I already had.
"I felt lovely in it. I was really happy with how it looked.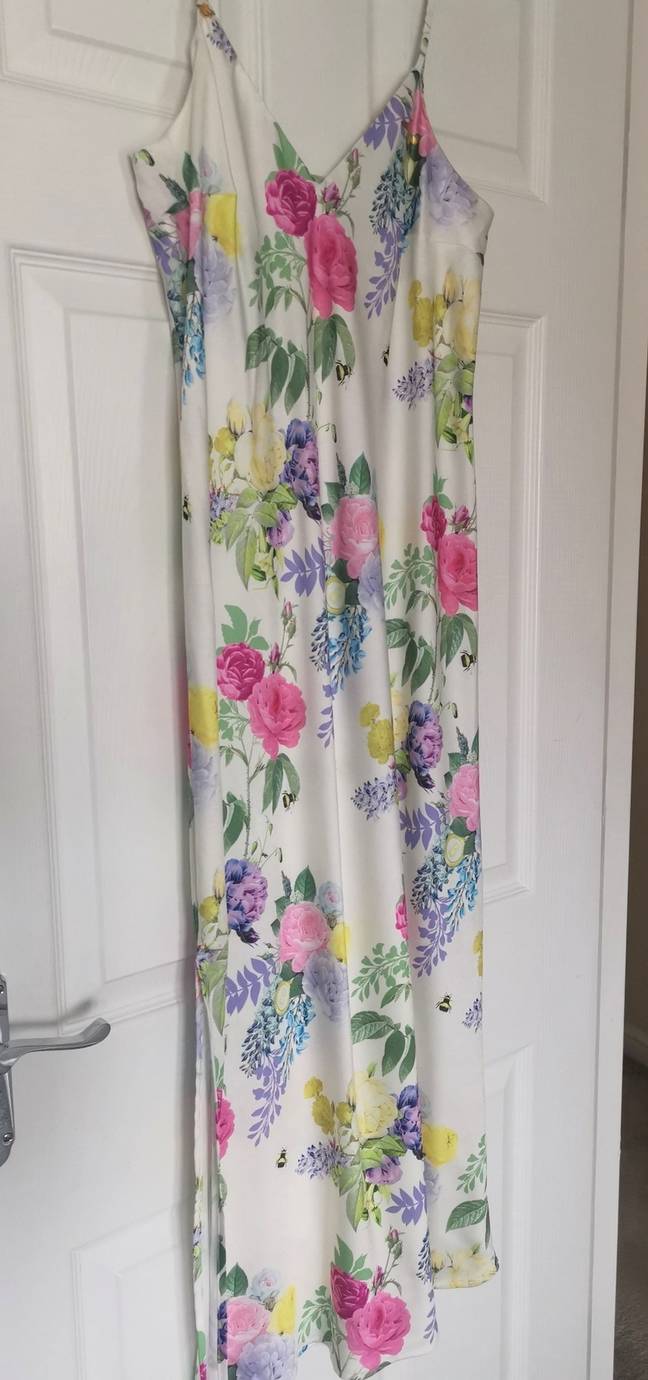 "It doesn't cling. I'd just had a baby seven months ago, so I was a bit conscious of lumps and bumps. It was quite flattering, it didn't hug, it was perfect.
"I got a couple of compliments and people told me that the dress looked beautiful. No one actually asked where it was from."
The savvy high-street shopper also said that she didn't feel like she was wearing a 'cheap dress or nightie at all'.
She also purchased a snakeskin Primark nightie that she plans to style and wear for a night out in the next few weeks.
Sara also said that she's going to start shopping the nightwear range more often - and even recommends it as a way to cut clothing costs during the cost-of-living crisis.
"I've never done this before, but I'm so glad I did. I'll absolutely do this again in the future, if I find something similar." she said.
"If people out there have got the confidence to do what I've done and they're on a tight budget, then I absolutely [would recommend this to other women].
"I feel like this is a good way to find nice, affordable outfits during the cost-of-living crisis."
Sara also shared the photo of her dress to Facebook on 2 June, and many took to the comments to share their thoughts.
One person said she looked 'beautiful', while another said that they were going to try and 'find this one too'.
Primark have been contacted for a comment.