Some customers said they were sent bathing suits that are "see-through" with "bad stitching."
TikTok user Brianna Renee, who posts with the username @briannaxrenee, uploaded a video of the bathing suit she received, showing close-up shots of the fabric and stitching.
She claimed to have ordered four different swimsuits and posted pictures of them from the official Kylie Swim Instagram page.
The TikToker also compared the model campaign pictures from Instagram to the swimsuits she received.
The video, which has been viewed more than 12.9 million times, shows shots with seams falling apart, dangling threads and holding up he swimsuit to the light to show the thinness of the fabric.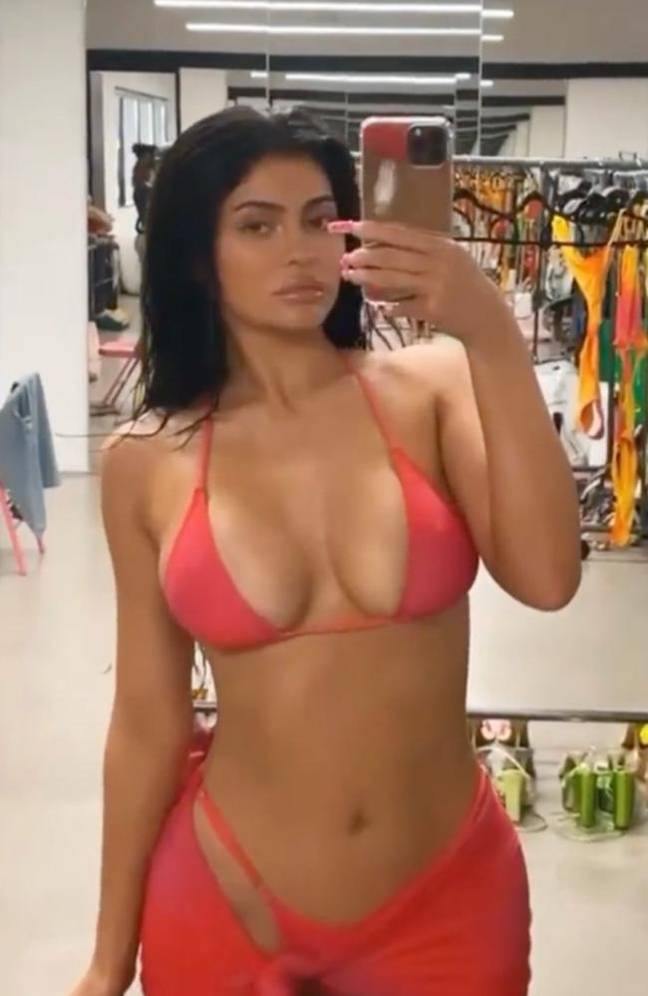 The cosmetics mogul launched her swimwear line, Kylie Swim, on 17th September, with bikinis and sarongs priced mostly between $40 (£29.65) and $85 (£63.00).
The items have proven to be popular, with four bathing suit options already listed as sold out on the website.
TikTok commenters were left in shock by the quality of the swimsuits and questioned why Kylie, who currently has a net worth of $620m, according to Forbes, appeared to not keep up with the quality of her new brand.
"She is a BILLIONAIRE why can't she get the right materials to get good quality swimsuits made," one commenter asked.
A second person wrote: "Yeah not worth $80 I'll stay on Shein."
One other TikTok user said: "They are so see through."
And a fourth wrote: "She makes so much money and couldn't invest into making QUALITY swimwear?"
The frequently asked questions page on the Kylie Swim website states customers must provide photo proof "in the unlikely event" that they were sent an item that was damaged or defective.
After they have done so, the customer will then be granted a refund or the item will be replaced.
Items can be returned within 14 days of delivery date if they are in new, unworn condition with all their original tags and hygienic liners attached, the refund policy states.
Tyla has contacted Kylie Jenner's representatives for comment.