Dad spends £16,800 on Taylor Swift concert for his daughter after original tickets never arrived
A dad spent thousands buying his daughter tickets for a Taylor Swift concert after the first set he bought didn't turn up.
In the end, his desire to make sure his daughter got to see Tay-Tay was so great that he forked over $21,000 (£16,800) for the privilege.
Let's hope she had a good time, right?
Anthony Silva bought the first set of tickets for his 19-year-old daughter Katlyn and some friends for $1,800 as a Christmas present, but he bought them on ticket resale website StubHub, which has a policy of not sending out the tickets until the day before the gig.
With the gig at Gillette Stadium in Massachusetts just 24 hours away, the tickets still hadn't arrived.
Silva got in touch, but was told there were no more tickets to sell him.
Rather than accept defeat and disappointing his daughter, he decided to go overboard and buy some last-minute tickets.
Of course, if you buy last-minute tickets, you're going to end up paying last-minute prices.
The four tickets set him back nearly £17,000.
Now, he's naturally pretty angry at StubHub, who did at least promise a full $1,800 refund.
That doesn't mean he's gonna get anything else back, though.
"This is just not right," he told local news outlet WCVB.
"In my opinion, they should not wait until the day before for the tickets to be sent out by the re-seller."
He continued: "Approximately $21,000, for better seats but of course you can see this puts me back a little bit.
"I think it's for no reason but for incompetence through the third party or through StubHub."
After managing to get the tickets, as well as renting a limousine for the girls, Anthony decided that he'd at least have a bit of fun, pranking his daughter and the friends by telling them that the tickets hadn't materialised.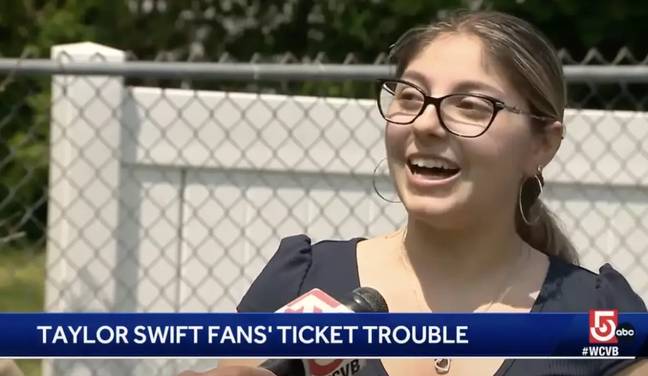 He explained: "We played a joke on them telling them yesterday, telling them the tickets were really gone, and the look on their faces I never want to see again.
"One girl had a quivering lip. I won't tell you who."
His daughter admits that she sort of lost it when he played this practical joke on them, kicking up a hell of a fuss.
"I went home slamming stuff, I was so angry, so disappointed because I was looking forward to this for nine months," she said.
Ultimately, they did get to go, at great expense for Anthony, but no doubt the girls were thankful for his efforts.
Tyla has contacted StubHub for a comment.