BREAKING: Rebekah Vardy Releases Statement After Losing Wagatha Case
Featured Image Credit: Isles Images/Alamy/MI News & Sport/Alamy
After sitting through seven days of the sensational Rebekah Vardy vs Coleen Rooney trial back in May, a High Court judge ruled in favour of Rooney on Friday, 29 July.
In a social media post that went viral in October 2019, Coleen Rooney, 36, said she had carried out a months-long 'sting operation' and accused Rebekah Vardy, 40, of leaking 'false stories' about her private life to the press.
Rebekah outright denied the accusation at the time, and sued Coleen for libel, while Rooney defended the claim on the basis that her post was 'substantially true'.
In a much-anticipated ruling on Friday, Mrs Justice Steyn ruled in Mrs Rooney's favour and dismissed the claim against her.
Responding to the ruling, Rebekah stated that she was 'extremely sad and disappointed' with the decision.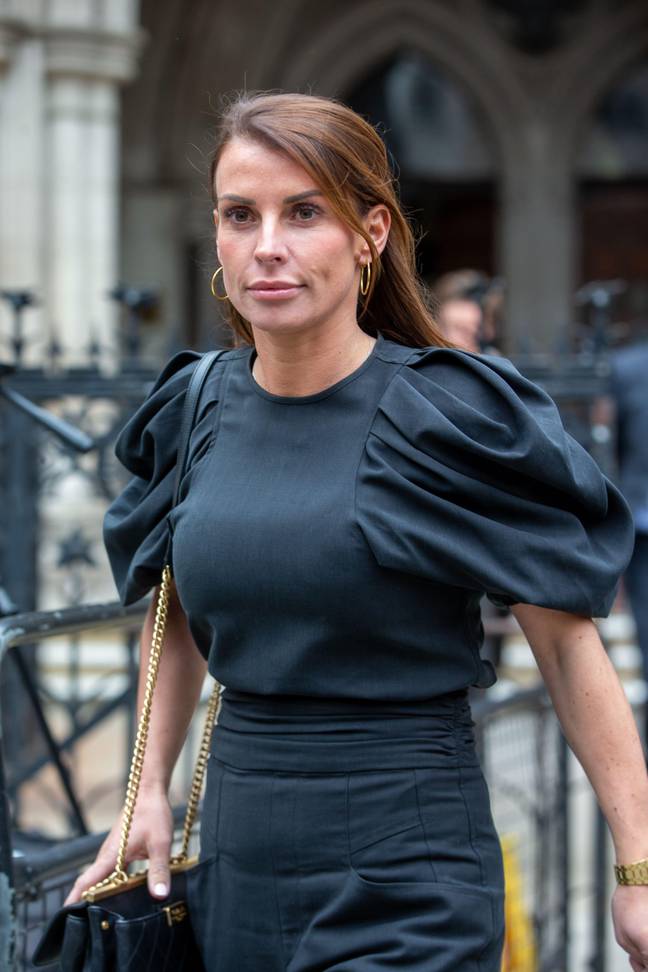 Meanwhile, Coleen has welcomed her victory today, stating that she 'never believed it should have gone to court', and that this was not a case she had ever 'sought or wanted'.
Coleen's response continued: "Both before and after my social media posts in October 2019, I made every effort to avoid the need for such a drawn-out and public court case.
"All my attempts to do so were knocked back by Mrs Vardy."
Mrs Rooney added that she had 'no alternative' but to defend the claim 'to end the repeated leaking of my private information to The Sun.'
"These leaks from my private Instagram account began in 2017. They continued for almost two years, intruding on my privacy and that of my family.
"Although I bear Mrs Vardy no ill-will, today's judgment makes clear that I was right in what I said in my posts of October 2019."
The libel battle came after Rooney publicly claimed on social media that the account behind three fake stories leaked to The Sun that she had posted on her personal Instagram account was Rebekah Vardy's.
The fabricated stories Mrs Rooney planted on her Instagram during the sting operation featured her travelling to Mexico for a 'gender selection' procedure, her planning to return to TV and the basement flooding at her home.
In the post across all of her social media accounts, she sensationally wrote: "I have saved and screenshotted all the original stories which clearly show just one person has viewed them.
"It's … Rebekah Vardy's account."
It is believed the total legal costs of the case will be in the region of £3 million, most of which will now be borne by Mrs Vardy.