Martin Lewis Sends Chilling Warning About Energy Bills This Autumn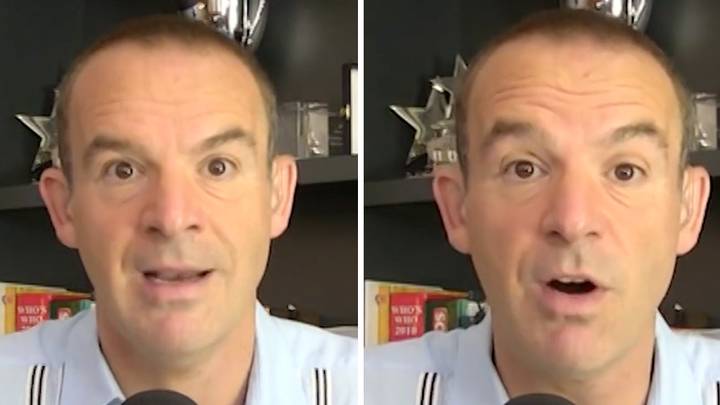 Featured Image Credit: ITV
Martin Lewis has sent out a chilling warning about energy prices in autumn, saying it's going to be 'horrendous for everyone'.
The Money Saving Expert founder has been doing his best to offer up advice to Brits throughout the cost-of-living crisis, but as the situation continues to worsen his optimism has taken a turn.
This is on top of the price hike in April, which rose from £1277 to £1971.
Co-host Alison Hammond read out question from a caller, who said: "I pay £104 a month for gas and electricity. I've accumulated a credit of £466.69 and my fixed price contract ends in September.
"Eon informed me that a variable rate will then cost £176.14. Fixed rate alternatives are very much more expensive so I presume a variable rate is better. What should I do with my credit?"
Lewis broke down the question into two parts, first focusing on the fixed vs variable rate energy plans, which he says will 'strike a chord with millions of people watching'.
A fixed price tariff means that your unit price for gas and electricity won't change for the duration of the plan, whereas a variable rate means it can change throughout the plan.
The Money Saving Expert advisor explained that the current price the caller is paying will end in September, which will then go up to £176.14.
I'm afraid a financial cataclysm will hit the UK roughly the time the new PM starts, devastating lives

This is a video letter to u and Conservative leadership candidates, to help u, and plea for them to prepare and prevent the worst; energy, mortgages, cards & more. Pls share pic.twitter.com/CFBqNtkMwH

— Martin Lewis (@MartinSLewis) July 19, 2022
He said: "Now I'm assuming that is based on the current energy price cap, which started in April. But the latest prediction is that the energy price cap we will hear at the end of August is going up 65 percent.
"I've said it before, it still gives me a sick feeling whenever I say it again. Which means your £170 from October will be £250 roughly.
"So you're paying £100 now, for a month you'll be paying £170 roughly, and then it will go up to around £250 based on the latest predictions," he continued, adding that this is the rate the caller will need to be comparing the plans to.
Lewis went on to warn that 'it's going to be horrendous for everybody come October,' and while he said a fixed rate may be better value for money depending on the provider, a 'good deal' is considered to be 55 percent higher than what you're paying now.
"If you're an EDF customer it's definitely worth checking out what rate you can fix at compared to what you're paying on the price cap now," he explained.
"In this gentleman's case, he's Eon. Eon sometimes have those cheap existing customer fixes on.
"I don't think they have one on at the moment, but if they do you're comparing it to 65 percent on top of that September price, which will be about £250, as I say. So, it probably won't be worth fixing for you at the moment."
As for the credit, Lewis suggested to speak to the energy provider and ask them to use it across the plan and therefore pay a lower direct debit.
"Otherwise just get the money out and assume you're going to have a much higher rate in October," he concluded.