A groom-to-be has been given the name 'Mr. Butterfingers' on social media after his attempt at a unique proposal took an unexpected turn when he dropped the ring.
The footage is now going viral. Have a look at the hilarious moment below:
Marc Watson, 44, of Burghead, Scotland, chose to propose to the love of his life, Gayle Robertson, 36, during a bungee jump at Highland Fling Bungee in Killiecrankie, Scotland.
That's because the happy couple are 130ft in the air. Marc wanted to make this momentous occasion extra special. No one could have imagined that the ring would slip from his hands.
Despite the initial shock, fiancée Gayle has now seen the funny side of it all describing the scene as 'typical Marc'.
However, all is not what it seems.
"I got down on one knee and all the emotions instantly came out of Gayle; she was so surprised which quickly turned to shock when I dropped the ring 40 metres below us," he said.
"I was down on one knee pretending to be shocked with her but really I knew it was a fake ring I'd used and this was purely to prank her because she knows I'm a bit cheeky like that.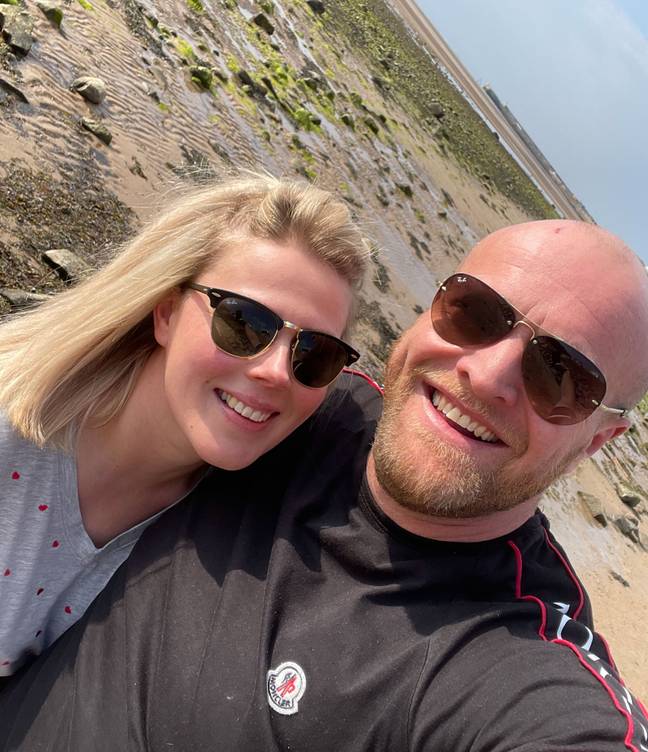 "However, with the sheer shock of it all, alongside the fact she was petrified of the bungee jump; I think it was all a bit too much for Gayle and I was quickly trying to calm her down."
Marc continued: "This was not how I planned it; I wanted her to be really excited and surprised not shocked and upset so I quickly grabbed the real ring from staff to rectify things.
"Eventually she calmed down, I did the proposal properly and then we did our bungee jump.
"The staff were all in on it as well and once I'd actually proposed properly everyone was cheering, even the staff below who were with the fake ring."
Meanwhile, Gayle said: "It was definitely some proposal, I was unaware of what was happening and I was looking around, up on the platform thinking how I was going to get out of doing the jump.
"I saw one of the staff members pointing a camera at me and thought 'what's he doing?' Then I noticed Marc getting down on one knee, I was shocked, especially that he chose to do it there; he's always very different!
"I saw him drop it and was like 'oh no' but he and the staff were still smiling, and I was like 'What is going on? Is this a joke?'
"Then he pulled out the proper ring and I thought to myself 'You bugger!' - I should of knew what he was up to as he was acting weird on the way down the road and after all this we jumped!
"Typical Marc but I am really looking forward to getting married later on this year in September!"