Flight attendant shares hidden button on plane seats that will make your journey comfier
Featured Image Credit: TikTok/@virginatlantic
There's nothing worse than neck pain, a numb bum and cramped legs - all consequences of flying economy with most British airlines.
No matter who you choose to fly with, chances are you're still left with a tiny amount of space to relax throughout the duration of your flight.
And god forbid you're taking a 4.5 hour trip to Tenerife!
The Virgin Australia crew member took to the company's corporate TikTok account to reveal that there's actually a button hidden underneath the armrest, which allows those sitting on the aisle to secure themselves a tiny bit more room.
The little lever is visible only when the arm rest is lifted to the fullest, and once pressed, it secures the raised level in place so there's no barrier preventing you from stretching out into the aisle.
This not only makes it slightly easier for aisle passengers to allow their middle/window seat pals up to use the bathroom or stretch their legs, it also means aisle users can adopt novel positions to get some shut-eye.
The nifty lever also permits you to move your seat back, in turn creating even more space.
"This is for people who didn't know that the aisle seat armrest moves too, it's like this on most aircraft types," the Virgin Australia crew member demonstrated on TikTok.
And viewers of the handy hack were quick to heap praise onto the flight attendant, thanking her for giving them a means of securing more space in the air.
"More people need to see this," one follower penned.
"THANK YOU! I can undo this and relax in the air", another added, while a third mentioned a specific problem with tightly-spaced seats: "The bag getting caught on the chair is so real".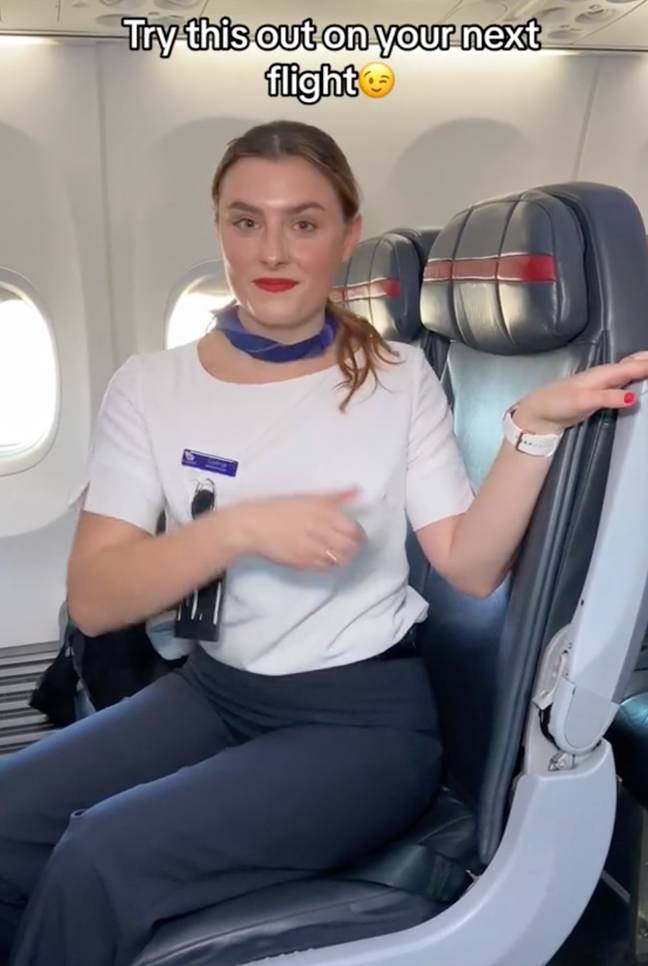 The woman, who goes by the handle @aroundtheatlas online, took to TikTok to share the money-saving 'hack'.
She began by saying that she needed to 'show you something'.
"So go onto Google and type in 'Google Flights' and click on 'Google Flights'." she continued.
And once you're in, the TikToker says, type in your departure city and put in 'anywhere' and tick 'round-trip', along with the number of passengers flying.
She also advised viewers to leave the dates 'blank' and 'press explore', adding: "Does anyone else know about this because I feel like the world is gatekeeping how insane this is.
"So literally, it gives you fight prices for like ridiculous prices," she continued, showing off flights including £26 return to Barcelona, £34 return flights to Vienna, and a £54 round-trip to Budapest.
And it's not just Europe - the 'cheat-code' also works for long-haul flights too with £336 return flights to New York and a £507 return to Singapore.