Man shocked as he shows how much food shopping he got for £80
Featured Image Credit: TikTok/@Carenstino/Pexels
A man has gone viral after showing how much food shopping he got for $100 (£80).
The rising cost of living is affecting people across the globe, with even household staples sometimes now setting us back eye-watering amounts – as anyone will know if they've tried to buy a pack of cheddar cheese or a bottle of milk recently.
Last summer, shoppers were left baffled when the price of butter rose to several times the cost they were used to, with Tyla's sister site LADbible confirming a 750g pack of Lurpak's slightly salted spreadable butter was being sold for £7.25 on the Sainsbury's online store at one point.
Across the pond, one shopper was stunned when a small hoard of basic groceries came to a staggering $100.
Sure, the bill can rack up fairly easily if you've splashed out on a bottle of nice booze for the weekend, or stocked up on laundry detergent to see you through for the next few months.
But TikToker @carenstino had the shock of his life when he came home with his essentials recently.
"I'm literally shaking from shock... something needs to change," he wrote in the caption to a video.
In the clip, he showed viewers just what he'd bought, saying: "This is getting out of hand. It's to a point where people can't live.
"This right here, I just went grocery shopping for very basic things – very basic. This amounted to $100. Like, this isn't even... You're telling me this is $100?! This isn't even barely anything to feed me for a couple of days."
His groceries included chicken, eggs, rice, English muffins, soft drinks, body wash and deodorant.
Oh, and some thank you cards, just as a real luxury.
The TikTok user added: "$100 for this... Excuse me?"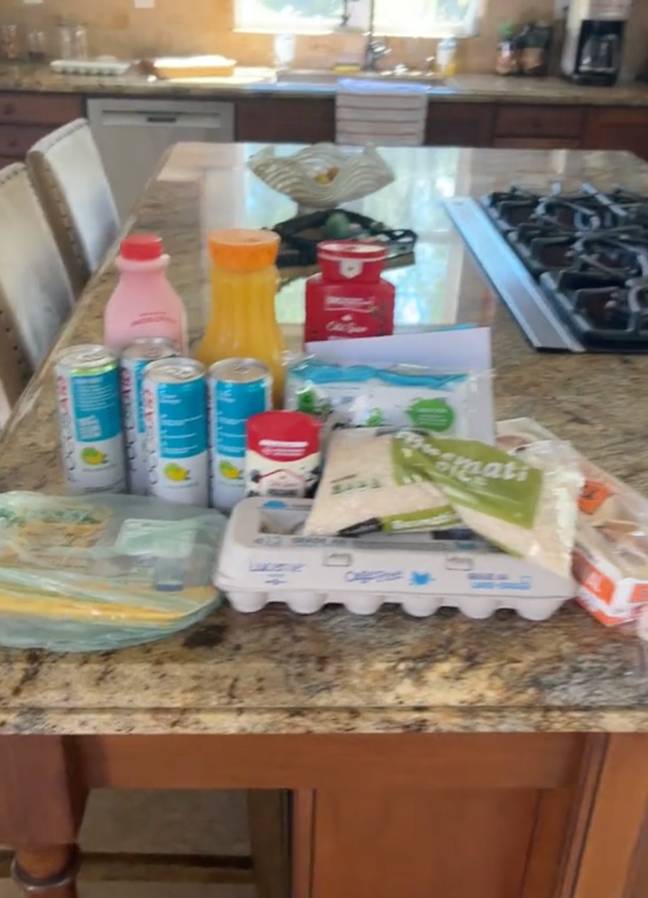 Many other people were equally appalled by the cost – with some saying they'd experienced a similar issue while out shopping.
One commented: "Literally I try to stay under $100 it's crazy when the basic food groups are ranging $5-$20... The BASICS."
Someone else said: "My husband asked what I was blowing money on. I had to make him go grocery shopping by himself to believe me. Family of 5. Over $2k/mo. On FOOD."
A third wrote: "The worst is when you have to buy food and necessities like [toilet paper] and paper towels."