Mum–of-12 slammed for giant Easter haul
Featured Image Credit: TikTok/@doughertydozen
A mum-of-12 has been slammed for the giant Easter haul of gifts she bought for her brood.
Matriarch of the Dougherty Dozen family, Alicia Dougherty, showed off her Easter haul on social media - and it seems the Easter Bunny has been very kind indeed.
In the past, the busy mum has spoken about spending a whopping £1,140 minimum on her children's treats over the Easter break. And this year, it seems as if the cost-of-living crisis didn't dampen the devoted mum's spend as she hit high street stores and Amazon to bag a hoard of goodies for her children.
Sharing the massive haul on TikTok, Alicia - from the US - revealed that she headed to Walmart first, where she picked up twelve woven pink and green baskets for her eight boys, and four girls.
Easter activities were on the cards with an Easter egg hunt kit and egg dye kits, egg dippers and 120 chicken eggs for the clan to decorate over the bank holiday weekend.
Now for the sweet stuff: while she admitted that she'd been given some candy at a fundraiser, she still had more to get.
She grabbed Cadbury Cream Eggs, chocolate bunnies, Reese's treats, Starburst eggs and M&Ms.
As if that wasn't already enough, the mum of many got each of her youngest children a set of Lego for their Easter baskets and her eldest each got a $30 (£24) Amazon gift voucher.
And to make the weekend as musical as it was magical, she also got each of her 12 kids an Apple gift card worth $50 (£40).
She also made sure the dogs were looked after, buying her pets a bunch of yummy treats too.
Not surprisingly for a mum who loves Easter this much, she also bought a host of Easter-themed decorations for her home online, to make sure her house looked the part.
For photos on the day she invested in matching white floral shirts with jeans and white canvas shoes for the entire family, and purple plaid outfits, so they'd look their best on Easter Sunday.
Not enough shoes for one day? Alicia also bagged everyone a brand new pair of Crocs ranging from $30 - $40 (£24-£32) each.
And she wasn't taking any chances if the sun was shining: she purchased each child a set of matching flamingo bathing suits and goggles to splash about in the pool.
The unbelievable haul video quickly went viral with over 5.1 million views and over 534k likes (and counting).
However, followers of the family's shenanigans were stunned by how much the mum spent on just one day and wanted to know how she could afford it, with some trying to add up her total spend.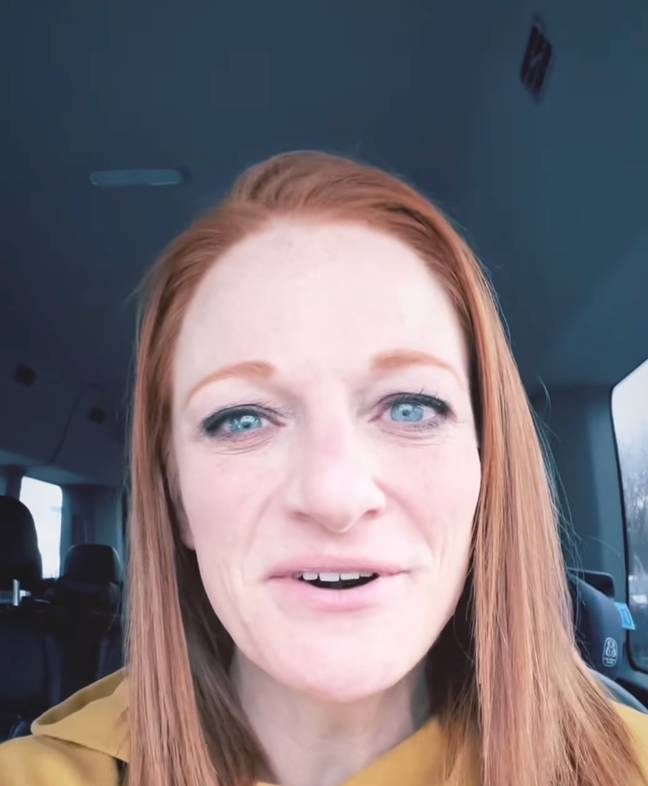 One commenter asked: "Someone do the math and please let me know," as another said: "Must be made of money. Mine's had a £4 egg. iI surely can be put to better use."
There were various guesses, with one TikToker guessing: "The total is 4,656.80."
While another asked: "How rich are you?"
But some of the family's loyal fans commented in support: "I love watching your videos, I can't wait to see you putting the baskets together. You have a beautiful family."