Netflix viewers call 'brilliant' new thriller 'one of the best films of the year'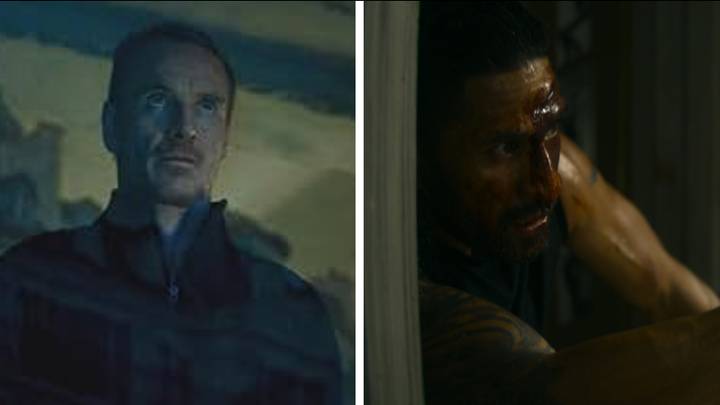 Featured Image Credit: Netflix
Netflix viewers are calling a 'brilliant' new thriller 'one of the best films of the year' - although it's proven divisive. Watch the trailer below:
The Killer is the latest film from David Fincher, the filmmaker behind tense thrillers like Gone Girl, Se7en and The Girl with the Dragon Tattoo.
It is based on the 1998 graphic novel from writer Alexis 'Matz' Nolent and artist Luc Jacamon, while the screenplay comes from Andrew Kevin Walker, who last collaborated with Fincher on their breakout hit Se7en.
The new action thriller stars Michael Fassbender as the titular professional assassin, who is taken on a journey across the world as he battles his employers after screwing up a job.
"Fassbender has got moves," Fincher told Netflix about casting the actor as his protagonist.
"He's emotionally and intellectually effervescent. But if you ask him, 'Turn all that off,' he can do that too. And you're left with a vacuum at the center of everything. It's a powerful skill set."
After the movie dropped on Netflix recently, many viewers have been full of praise for Fincher's recent efforts - also backed up by a not-too-shabby critics' score of 86 percent on Rotten Tomatoes.
One fan tweeted: "Not gonna lie, I thought I'd be seeing far more detractors for The Killer now that it's out on Netflix, but, by and large, all I'm seeing is praise and damn right it deserves it - one of the best films of the year, no one's doing it like David Fincher."
Someone else said: "Fincher does it again. Loved The Killer on Netflix."
A third added: "The Killer on Netflix was a masterpiece of suspense and brilliance. Absolutely loved it."
Over on the Netflix Bangers Facebook group, many agreed it was a 'must watch', although some admitted it's a bit of a 'love it or hate it' vibe.
One wrote: "I personally enjoyed this movie... Fassbender is very credible as a professional hit man.
"Slow burn storyline that's well acted and directed... You will either love it or hate it! I loved it."
Another said it was a 'great film', adding: "Definitely a marmite type of movie."
Watch The Killer on Netflix now.